Let's be real, Lloyd's 2007 single, "You," featuring Lil Wayne was a bop. Actually, it still is! But for all of the years, one question has been plaguing us. Does the singer say "fine too" or "5'2''" in the song? It's a debate that's gone on since the song first graced our ears. Most people think he said "fine too," and that makes the most sense, but alas, here we are. Now, the singer is speaking out to put the battle to rest.
BREAKING NEWS: @Lloyd_YG answers if it's "5'2" or "Fine Too" pic.twitter.com/lkG55f5rBV

— All Def Digital (@AllDefDigital) September 14, 2016
Really Lloyd...really?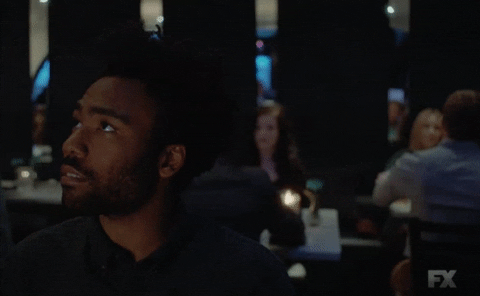 Photo: FX
People on Twitter haven't really been feeling his response
If you believe Lloyd said "she's 5'2" then you probably also used to flip your eyelids out in elementary school. — #CamHive (@TheBwoy_) September 15, 2016
Anyone who thinks Lloyd said "five two" is banned from playing taboo with me. You are garbáge at context clues.

— Niks (@_NicoleSays) September 15, 2016
Why is it even a question whether Lloyd said "she's fine too" or "she's 5'2"... WHY WOULD HE MENTION HER BEING 5'2? — ️️ (@heartlle) September 15, 2016
World: Is it 5'2 or fine too? Lloyd: It's whatever you want it to be? Me: pic.twitter.com/sTD4fo833T

— Ceezus. (@CuriB_) September 15, 2016
Naw @Lloyd_YG answer the damn question. Lol https://t.co/YkGxLDG4xP — Joshua (@JhTV3) September 15, 2016
But it seems like in a tweet from a few years ago, he actually revealed what he said in the song
He answered the question 3 years ago y'all pic.twitter.com/nXGPYSpTdp

— RiRi ♓️ (@MissNasir_) September 15, 2016
This leaves us to ask...
Photo: Giphy
Well, there you have it. Do you say "5'2"" or "fine too?" Share this article on Twitter or Facebook with your thoughts!
---