Michael B. Jordan just bossed up on another level.
According to The Hollywood Reporter, the actor has a brand new company, Outlier Productions. Also, he added to his list of firsts with an exclusive film & TV partnership with Skydance Media. Skydance is behind some of Hollywood's best recent films like Star Trek Beyond and many more.

They've already got their first project on the docket, Apollo Park (no relation to Creed). This story centers on a a young pro basketball star from the inner city of Detroit. The series was co-created by Eric Amado, who's also working on another series with John Singleton called Snowfall.

Wynn Wygal is Jordan's Vice President. She's a vet in the business who spent the last three years at Mad Chance Productions. She worked her way up to Director of Development before taking this gig.

David Ellison, Chief Executive Officer of Skydance Media, said, "Michael is an incredibly gifted actor and storyteller whose proven track record on both the big and small screen together with his boundless ambitions make him an ideal partner for us at Skydance."

MBJ said that he's, "very eager to start this new chapter in my career by launching my production company and I am thrilled to have Wynn join my team."

It's always great to see young black stars making the move to invest behind the lens. We saw John Boyega make the leap earlier this year, and now Mike is added to that list. Both of them already have projects in the works. It's up to us to support the projects they, and any other people of color, produce to ensure that the legacy can continue.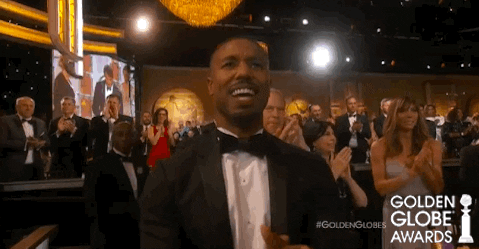 ---