Many Americans want the Obamas to come back to the White House, but Michelle Obama has gone on record more than once saying that she has no desire to be president.
It is easy to forget, but the eight years of the Obama era were very hard ones for the family.
Michelle Obama recently sat down with Shonda Rhimes during the Pennsylvania Conference for Women to discuss just how hard, opening up about her time at the White House, her upcoming book and, of course, expressing her sincere condolences regarding the Las Vegas tragedy.
"The last eight to ten years I felt like I was just running. It felt like being shot out of a cannon," the former first lady said according to The Inquirer. "I was trying to develop initiatives and keep the girls' lives normal. It was a constant feeling of not doing enough."
That feeling is oh-so-real!
Many people can relate to that "never enough" feeling; imagine having to try to find balance leading the nation's first family!
Michelle noted too that she often felt like she was suffering from impostor syndrome, but encouraged women, saying, "Make your voice heard, or speak up, even in the White House."
As far as business advice, Mrs. Obama stressed the importance of female representation. "Make sure the problem-solving group is diverse," she said. "A room full of men can't come up with solutions for women – and vice versa."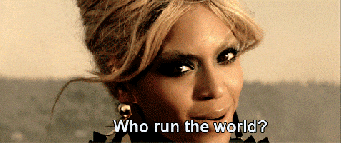 Of course the Las Vegas massacre was a topic of conversation. On that tragedy, Mrs. Obama said, "My heart goes out to the victims and their families."
Michelle also confirmed that she's working on a book that should be released "around this time next year."
We'll let you know more about that as details emerge!