Michigan Journalist Gets Real About Her Decision To Rock Her Natural Hair On TV
Dana Whyte is delivering local news in all of her natural beauty!
August 07, 2018 at 10:12 pm
One time for the natural hair black girls! Dana Whyte, a reporter in Lansing, Michigan, decided to add a dose of natural to the local news and proudly debuted her natural hair on television for the very first time.
Whyte tweeted her beautifully natural picture on Sunday, August 6:
I wore my natural hair on tv for the first time ever today! This has been an internal battle that I've been struggling with ever since I decided to become a reporter. Finally feeling true to myself 💗 #blackgirlmagic pic.twitter.com/f9x1u0XuQJ

— Dana Whyte (@WLNSDana) August 6, 2018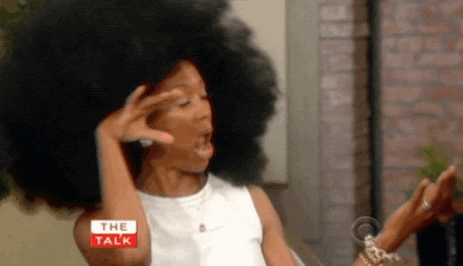 As any black woman working in the professional sector knows, rocking our natural curls and kinks can lead to a complicated bout of pushback, whether directly or indirectly. It's especially taxing when your career places you in the spotlight. Whyte's journey to fully embracing her curls in a world where straight hair dominates wasn't overnight.
"My decision to go natural has been something that I've been wanting to do for a long time," the 21-year-old told Teen Vogue."I started as a full-time reporter in May [2018], and I would straighten my hair literally every day. It was super damaging, and my hair was starting to fall out, so I knew I had to make a change."
Whyte's decision makes her feel freer.
"Straightening my hair every day felt like I was trying to conform to a certain image that society wanted me to be," noted Whyte. "Now, I feel like I'm not hiding behind a mask and can fully be myself. I hope this helps others know that they can do the same."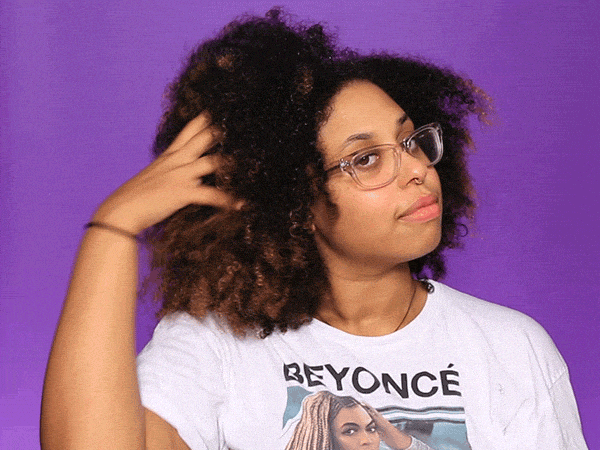 Whyte's inspiration to finally go for it came from representation, of course! The National Association of Black Journalists (NABJ) member was inspired by her peers. One more time for the cheap seats: representation matters!
"I just attended the NABJ Convention in Detroit last week, and to see all of the beautiful women there embracing who they are inspired me," Whyte recalled. "I think natural hair in journalism is becoming more common, but it still has a long way to go in terms of acceptance. Representation is so important. Little girls sitting at home watching the news need to be able to see someone who looks like them on television, so they know it's possible for that to be them one day."
Twitter users loved Whyte's decision and made sure she knew just how beautiful she looked and how much her decision impacted them.
😍.

— Shellise W. (@ShelliseWrites) August 6, 2018
I understand this struggle because I'm currently dealing with it 🙄 great inspo! Looks good 😊

— Lex (@Lexii_Mathers15) August 6, 2018
Yaaaasssss! It looks beautiful! Embrace it! ❤️

— Jazlyn Lindsay (@jazlindsaytv) August 6, 2018
Thanks for being who you are! Your courage makes it a safer for everyone else to be who they are, too. Best of luck! ❤️

— The Kitchen Coach (@HappyKitchens) August 7, 2018
Shoutout to Dana Whyte for adding another layer of representation to the small screen!
Liking this content? Check these out:
Your Ultimate Guide To Understanding The Natural Hair Movement
This Entrepreneur Created A 7-Figure Natural Hair Extension Brand With No Experience
NABJ Chapter Says Detainment Of Black Reporters Due To 'Widespread Implicit Bias'