Black Twitter
Miley Cyrus Called Out For Appropriation After Saying She's Backed Away From Hip-Hop Due To Lyrics
Oh no baby, what is you doing!?
Photo Credit: Photo :Billboard
After diving head-first into hip-hop culture raking in millions with her 'edgy' hip-hop influenced sound, Miley Cyrus is now making headlines for another reason. The 24-year-old "inventor" of twerking (we're kidding y'all) is now coming under fire for criticizing the music genre that she once so aggressively embraced.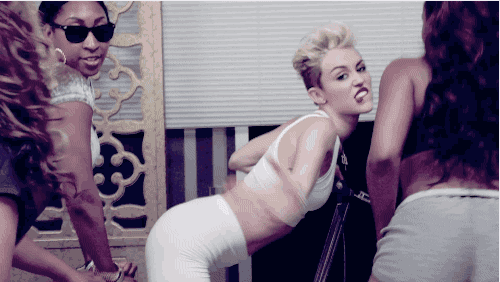 Photo: Giphy
Like what you're reading?
Get more in your inbox.
In a recent interview with Billboard, Cyrus, who was once described as "rap's muse," revealed that she no longer listens to hip-hop music. "I can't listen to that anymore," she said. "It was too much "Lamborghini, got my Rolex, got a girl on my c*ck" — I am so not that."
Photo: Twitter
In the same breath, the singer acknowledged the contributions of rappers like Kendrick Lamar. "I also love that new Kendrick [Lamar] song ["Humble"]: 'Show me somethin' natural like ass with some stretch marks.' I love that because it's not "Come sit on my d*ck, suck on my c*ck. I can't listen to that anymore."
All we have to say is....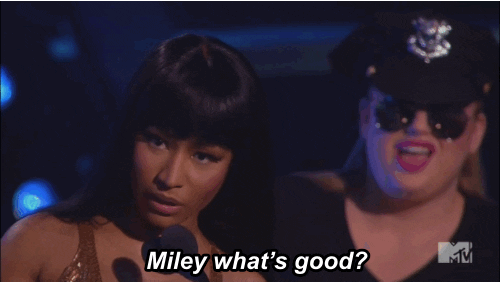 Photo: giphy
So after years and years of masquerading through black culture and rap music, now all of a sudden she can't listen to the lyrics -- even after having vulgar (and in most cases, even more vulgar) lyrics than the ones she cited.
Okay Miley. Whatever.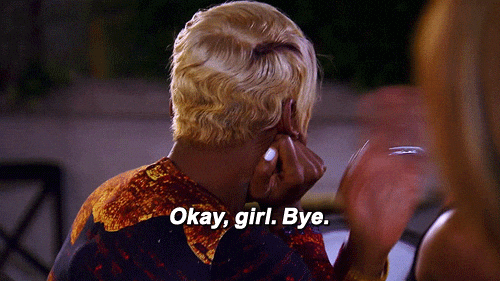 Photo: Giphy
Let's not forget that Nicki warned us.

Photo: Twitter
---
Sponsored Content
7 Ways To Execute Your Dreams