The retail industry has changed in large part because of the consumer patterns of millennials. A recent article in Forbes shared that more than a dozen major department stores, including J.C. Penney and Macy's, are closing hundreds of locations.
Just as millennials live in the moment, we also shop in the moment. Even though we are said to possess rapid spending habits, it doesn't mean we are not conscious. According to a study by Deloitte, millennials are interested in being "do-gooders," meaning part of our lifestyle rests on being conscious of the products we buy and where we spend our money. What's more? Black millennials have unquestionable buying power totaling nearly $162 billion. Nielson's 2016 report, "Black Millennials Close the Digital Divide", states that, "Black millennials are using their power to successfully raise awareness of issues facing the black community and influence decisions shaping our world. Media and brands are taking notice, creating campaigns and content that target this increasingly influential demographic with greater ad spends and more diverse programming."
In addition to diversity in retail marketing, the evolution of the internet, namely smartphones and wi-fi, provide millennials with regular access to new trends and information. In turn, we are less connected to specific brands because we are able to browse multiple brands and options with the swipe of a finger. Online shopping provides a certain level of engagement. Product information, customer reviews and price comparisons give us the option to seek out brands that offer the best value and convenience. Online retailers interested in appealing to those of us born between 1980 and 2000, must engage on social media. Not only does social media engagement increase transparency, it allows for a shareable customer experience.
Outside of online shopping, second-hand retail has become immensely popular among millennials. The benefit of the thrift market is two-fold. On one hand, thrifting (or consignment shopping) attracts millennial shoppers because it makes us feel eco-friendly, and it is allows us to stick to our budget. On the other hand, it gives millennials the opportunity to make money by selling our clothing. Let's be honest, everyone loves a side hustle.
Upcycling clothing by buying second-hand equates to shopping with a purpose, which is important to young black shoppers. Think about it. Organizations like Goodwill provides job training for individuals reentering the workforce, and Dress for Success empowers women to achieve economic independence by providing a network of support, professional attire and the tools to help women thrive in the workplace.
Thrift shopping appeals to the millennial sect that is less interested in fitting into the status quo. Logos and brand names are not as coveted as they once were. At second hand stores, millennials can find unique statement pieces that will differentiate our style and celebrate our individualism, all while shopping small and supporting black–owned business.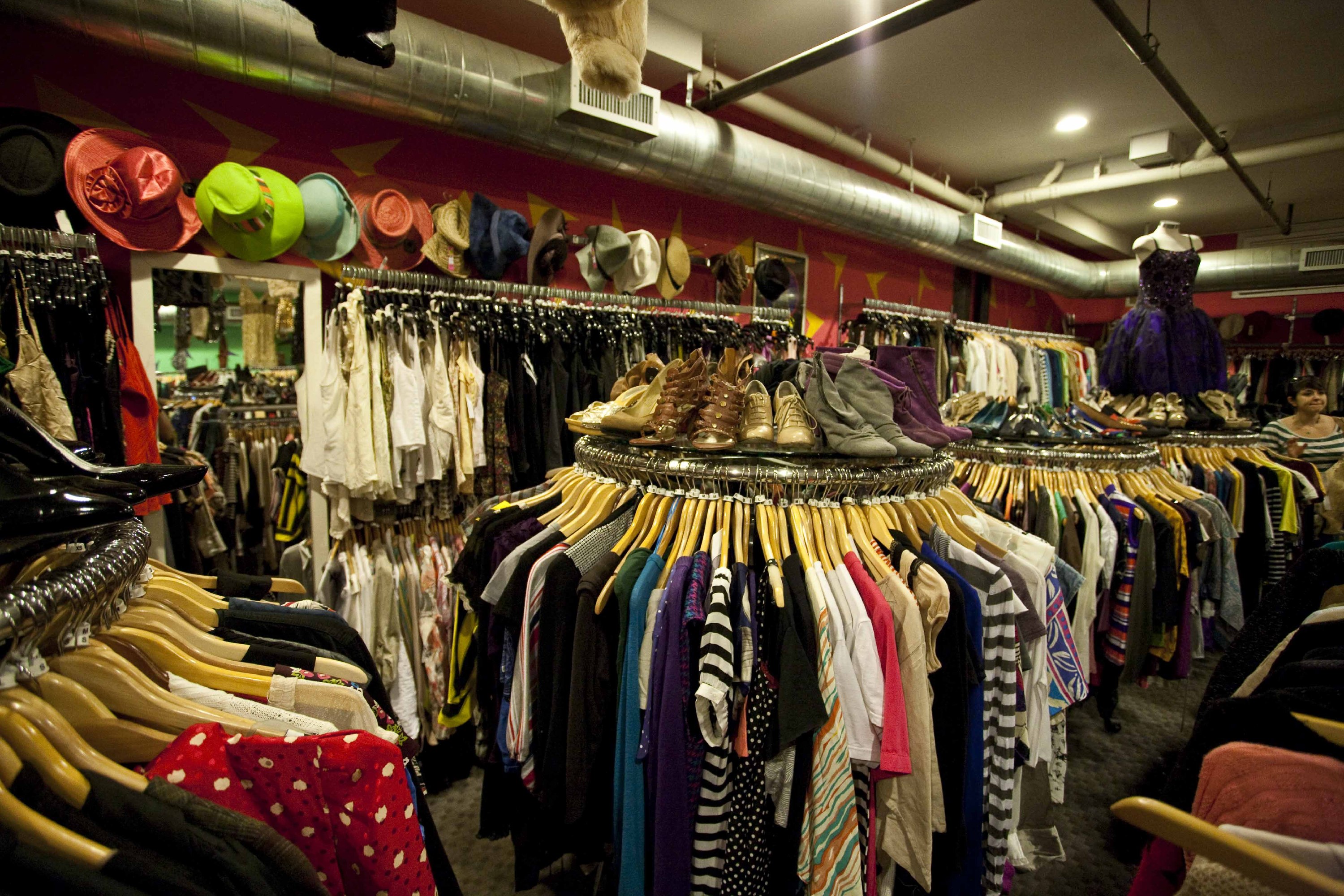 And we can't forget nostalgia. There is something about millennials and nostalgia. We want to experience the past. While millennials have never experienced full-fledged adult life in the radical 1960s, soulful 1970s, and wild 1980s, vintage clothing conjures the vibes of those eras, bringing the past to the present-day. Plus, vintage clothing is typically better constructed with high quality fabric that lasts—giving us more bang for our buck.
If you happen to be a fan of thrift shopping either at a brick and mortar establishment or online, know that you are influencing the climate of commerce in the U.S. Where we spend our dollars matters. How we spend our money is our choice! As prices go up and cost-saving shopping options multiply, retail will continue to shift in the upcoming years. Is closing the consumer generation gap a good thing? Probably not for retailers, but for millennials trying to save a buck and daring to be different, the divide is welcome.