Politics
New Jersey Sheriff Caught On Tape Complaining About 'The Blacks' Apologizes, But Refuses To Resign
Sheriff Michael Saudino also had something vile to say about his state's Sikh attorney general.
Photo Credit: NBC New York
Another day, another official and more bigotry.
In tapes obtained by WNYC from a January 16 conversation, a man identified as Bergen County Sheriff Michael Saudino of New Jersey can be heard making racist remarks as he complained about his state's governor, Phil Murphy.
"He talked about the whole thing, the marijuana, sanctuary state ... better criminal-justice reform," Saudino can be heard saying in reference to the Democratic governor. "Christ almighty, in other words let the blacks come in, do whatever ... they want to smoke their marijuana, do this, do that, and don't worry about it. You know, we'll tie the hands of cops."
Like what you're reading?
Get more in your inbox.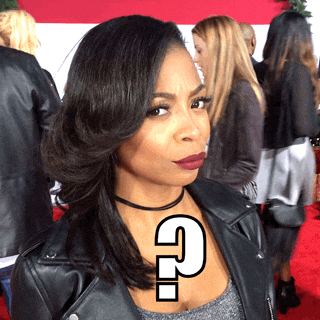 Saudino is also heard accusing Murphy of appointing Attorney General Gurbir Grewal strictly for "the turban." Grewal made history as the first Sikh in the U.S. to hold the position of attorney general and recently had racists comments made about him live on air by popular New Jersey radio hosts.
"I have thick skin, and I've been called far worse," Grewal said in a statement. "But the comments about the African American community are wrong, racist and hurtful. New Jersey and Bergen County deserve better."
Saudino has apologized for this behavior, according to the Washington Post.
"At this time I would like to offer my sincere apology to the people of Bergen County for the insensitive recorded remarks that were made public today," he noted. "These remarks are not representative of the person that I am, and they are in no way consistent with the manner in which I have conducted my life personally and as a law enforcement professional."
#breaking Saudino just put out this apology and says he's asking for forgiveness. The statement doesn't appear to directly address calls for his resignation. #abc7NY pic.twitter.com/ysWeHsnzg1

— Derick Waller (@wallerABC7) September 20, 2018'
"Without question, the comments made on that recording are appalling, and anyone using racist, homophobic, and hateful language is unfit for public office," Murphy said in a statement. "If indeed that is Sheriff Saudino's voice on the recording, he must resign."
However, it doesn't look like Saudino is going anywhere at this time. As The Associated Press mentioned, while he did apologize, he didn't include any formal announcement of his resignation.
---
Sponsored Content
8 Tools You Should Use To Help Achieve Your Personal Goals