Won't Black Girl Magic do it?
Miss New York 2018 Nia Imani Franklin stole the show at Sunday's Miss America 2019 pageant and became the 92nd woman to take the title. Along with the coveted crown, Franklin is also the recipient of a $50,000 scholarship.
Franklin, who hails from Winston-Salem, North Carolina, wowed judges with her opera performance. Holding a master's degree in music composition from the University of North Carolina School of the Arts, she moved to New York after being accepted into the Kenan Fellow program at Lincoln Center Education in Manhattan. Franklin credits music with aiding her in learning and loving herself as a black woman.
"I grew up at a predominately Caucasian school, and there was only five percent minority, and I felt out of place so much because of the color of my skin," Franklin said. "But growing up, I found my love of arts, and through music that helped me to feel positive about myself and about who I was."
The night's judges included Laila Ali, Bobby Bones, Randy Jackson, Jessie James Decker, Soledad O'Brien, Alli Webb and Carnie Wilson. First runner-up Miss Connecticut, Bridget Mary Oei, won $25,000, and second runner-up, Miss Louisiana, Holli' Conway won $20,000 in scholarships.
Franklin plans to use her Miss America platform to advocate for the arts.
The 23-year-old's reign comes as the Miss America organization rolled out its Miss America 2.0 campaign — a competition focused less on the outer appearance of the contestants. The rebranding even comes with the controversial removal of the swimsuit competition.
"It's a new era, and Miss America is evolving," the Miss America website reads. "The new competition reflects a greater inclusiveness, giving more women the opportunity to earn scholarships and compete for the job of Miss America, to make a difference in their communities, states and beyond. But what will never change? A great history of empowering women and the extraordinary group of smart, talented individuals vying for the job."
With a new goal of "leaping into the future" and being "in step with the past," Miss America 2018 Cara Mund can be credited for her contribution to the change when she revealed through an open letter that she had been "silenced" throughout her reign.
"Our chair and CEO have systematically silenced me, reduced me, marginalized me, and essentially erased me in my role as Miss America in subtle and not-so-subtle ways on a daily basis," Mund's letter read, according to CNN. "After a while, the patterns have clearly emerged, and the sheer accumulation of the disrespect, passive-aggressive behavior, belittlement and outright exclusion has taken a serious toll."
Mund crowned Franklin on Sunday night.
"It took a lot of perseverance to get here," Franklin said of her win. "I want to thank my beautiful family, my mom and my dad, who is a survivor of cancer."
Congrats Nia, your Black Girl Magic is shining!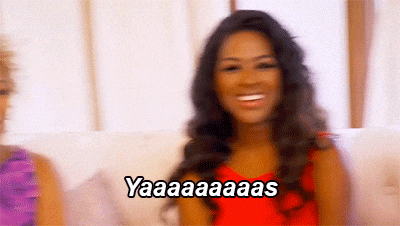 Liking this content? Check these out:
Somali-American Teen Makes History As First Woman To Compete In Miss Minnesota Pageant Wearing A Hijab And Burkini

Newest Miss Black America Says She Entered The Competition As Research For Her Ph.D. Dissertation
16-Year-Old Sydni Dion Bennett Becomes First African-American To Win Miss Illinois Teen USA