News
These NFL Players Just Invested $810,000 In A 12-Year-Old's Bee-Themed Lemonade Company
Mikaila Ulmer is the epitome of Black Girls Rock and these men recognize it!
Photo Credit: Photo: Twitter
When you really have faith in a company and have the means to do so, you ought to "put your money where your mouth is!"
A group of NFL players did just that by investing $810,000 into Me & the Bees Lemonade, a beverage company run by 12-year-old Mikaila Ulmer.
The Houston Chronicle reports that retired running back Arian Foster announced the investment at the "Bee Brilliant Entrepreneur Day" event held at a local Boys & Girls Club.
"Of course, any time you invest in anything you look at if it's going to be profitable," said Foster. "We look for companies that match our main focus of developing a good product, but are also good people and do it for the right reasons. It's more than about money to us. We believe that investing in small black businesses is extremely important."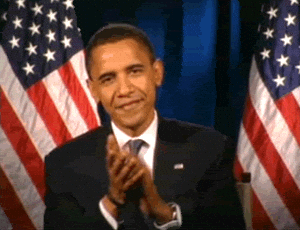 Foster was joined by other players such as Glover Quin, Duane Brown, Jonathan Grimes, Omar Bolden, Bobby Wagner, Darius Slay, Sherrick McManis, EJ Manuel, Malik Jackson, Nick Martin and Lameck Lukanga who put their money together to invest in the young company.
"I'm very happy that I'm able to work with them and they invested in my company and them helping us and mentoring us and believing in our mission," Ulmer told the Chronicle. "I think we have a better chance of achieving our goals. That keeps me pumped and excited every day."
Chronicle reporter Aaron Wilson took to Twitter to shout-out the investment:
Arian Foster @ArianFoster and Glover Quin @GloverQuin27 at 'Bee Brilliant Entrepreneur Day' pic.twitter.com/f3O91JcBBu— Aaron Wilson (@AaronWilson_NFL) July 6, 2017
You may remember Ulmer from when she first hit the lemonade scene when brand still operated under its former name, BeeSweet Lemonade.
Ulmer founded the brand when she was 4-years-old after she got stung twice by bees.
The incident led to her becoming fascinated by bees' impact on the ecosystem. This, in turn, led to her incorporating honey into her great grandmother's flaxseed lemonade recipe.
Her star began to truly shine after appearing on Shark Tank and taking home a $60,000 investment. She landed a 62-store Whole Foods deal, was named one of Movement50's Top 10 Innovators of the Year at SXSW and even got to meet President Barack Obama!
We've been hyping up Mikaila for a while now as she climbs the ladder to entrepreneurial success so we're certainly glad to celebrate this major win! Congrats, Mikaila!