New Nielsen Report Cements Black Television's Impact On Mainstream Culture
Go figure.
February 17, 2017 at 2:56 pm
There's a new study breaking down the viewership for television programs that have black stars across networks. The Nielsen report in question was compiled in order to numerically analyze the black versus non-black viewers that tune into shows like Black-ish, How to Get Away with Murder, Insecure and Atlanta every week.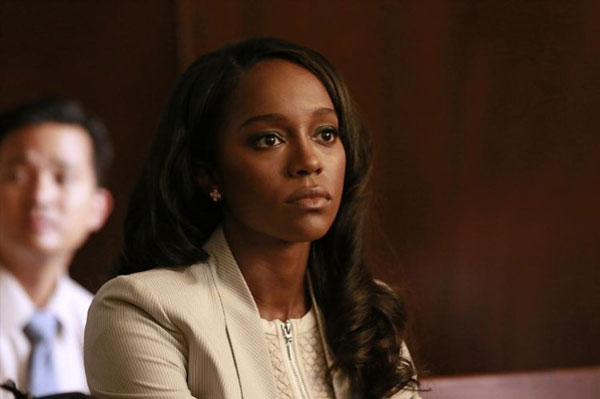 Photo: ABC
The results determined that "African-Americans' influence on mainstream America stands out," which is something they only needed to ask Black Twitter to find out, but this works too. The most starkly indicating numbers come for shows like Black-ish which has 79 percent non-black viewership, Insecure was reported having 61 percent non-black viewership, and Atlanta which clocked in at 50 percent. And with an even more impressive statistic than that, Atlanta debuted with the best 18-49 demographical audience of any basic cable or primetime scripted comedy series in the last three years.
Photo: ABC
The Senior Vice President of Communications and Multicultural Marketing at Nielsen, Andrew McCaskill, said, "Much of the American narrative lately has focused on a growing cultural divide. But Nielsen's data on television programming show something different…Storylines with a strong black character or identity are crossing cultural boundaries to grab diverse audiences and start conversations. That insight is important for culture and content creators, as well as manufacturers and retailers looking to create engaging, high-impact advertising campaigns."
The study also explores how predominately black audiences can be a sure fire way to award winning, mainstream success – which is another thing Black Twitter could have let them know. It sites Empire, which has a 63% black audience as a direct example of a television series that the community put on its back and carried all the way to award shows like the Emmys and Golden Globes.
Although we always knew about the impact that our community has, does, and will continue to have on the culture, it's nice to see it numbers. Because in the very words of Shawn the Carter-Knowles on track 13 of The Blueprint 3, "Men lie, women lie, numbers don't."