News
'Permit Model' Harasses Group Of Black Women Doing A Photoshoot
Whiteness, amirite?
BBQ Becky, Petty Patty and their ilk got dragged to infinity and beyond but white people are still out here minding black people's business.
A group of black women were doing a photoshoot on a sidewalk when a white man began to harass them for a permit and photobomb their pictures.
A video posted by Twitter user Brother Tyrone X shows a tense exchange between the man, dubbed Permit Model, and the women.
Like what you're reading?
Get more in your inbox.
This white man claim he owed the property but we know that is not true because he would have demanded the black ladies to leave or he would call the police. Instead, he stood in their photo shoot when they were peacefully shooting in a public space to stop harassing them pic.twitter.com/gPecZJgRQA

— Brother Tyrone X (@tyrone345345) September 22, 2018
The man told the women he owned the property.
The women called his bluff.
"Can you go get your paperwork, sir? We don't believe you," says the woman behind the camera.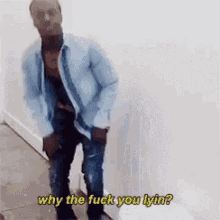 "I don't care whether you're trespassing," the man responds.
"This is my property, so I'm asking you to leave," said a woman who is not seen in the video.
"I'm just going to be in your pictures," he declares.
"That's fine, it can be a group shot," another woman shot back.
One of the women mentions Botham Jean and the white man tried to accuse them of being racist.
"Are you saying that just because I'm white?" he asks.
"I'm saying that just because you're getting goofy," she replies.
The women appear to move the shoot further down the sidewalk. The man has not been identified. Based on the Jean comment and a political button the man was wearing, they appear to be in Texas. As Yahoo noted, Texas law deems sidewalks within the public right-of-way.