Prada is trying to profit using the face of civil rights icon Angela Davis, and issa problem. The designer brand created a line of tees with the face of Ms. Davis that are being sold online for a hilarious $500.
Snobette reports the shirt was designed by the first woman to sketch Wonder Woman, Trina Robbins, who is, of course, white. It was created as part of the brand's Spring 2018 comic books collection. The cartoon artist told the fashion platform the image was first used for the back cover of a comic book she created titled, "Ain't It Me, Babe."
"The idea was you'd put this in your window to announce that if Angela Davis just happened to be passing by on the lam from the FBI she could knock on your door and you could give her refuge," Robbins said of the image in an interview with Dazed. "Terribly romantic notion! I mean, I absolutely idolized Angela Davis. Running from the FBI, my God! She was such a comic-book character."
Although the shirt is not being sold directly on the Prada website, it is being sold by various retailers such as matches.com.
In honor of the appropriative madness, we've compiled a few black-owned shops who also sell gear paying homage to the activist and have respectable price tags.
Angela Davis cotton T-shirt $500: pic.twitter.com/QAANJkvkst— A.B.G. (@BBOYGREGORY) April 25, 2018
MartzParkGifts, Angela Davis T-Shirt, $15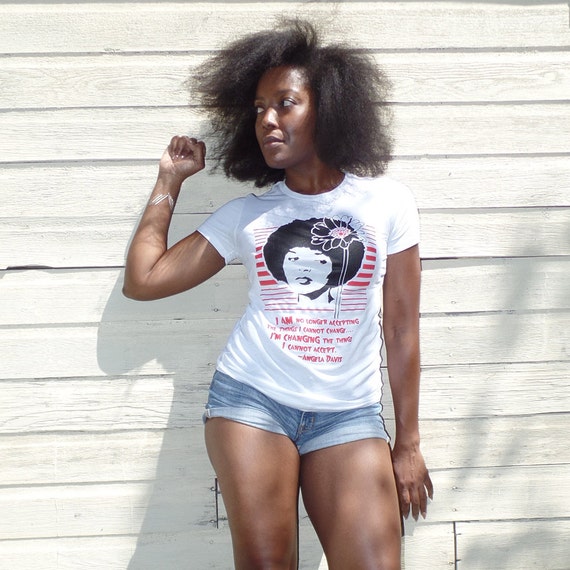 Black Legacy, Angela Davis T-Shirt, $39
Melanin Apparel, Set It Off, $28
Artistic Tee, Angela Davis Rhinestone, $25
Habitually Fly, Angela Taught Me Tee, $30
Shea Kreations, Angela Davis T-Shirt, $12.50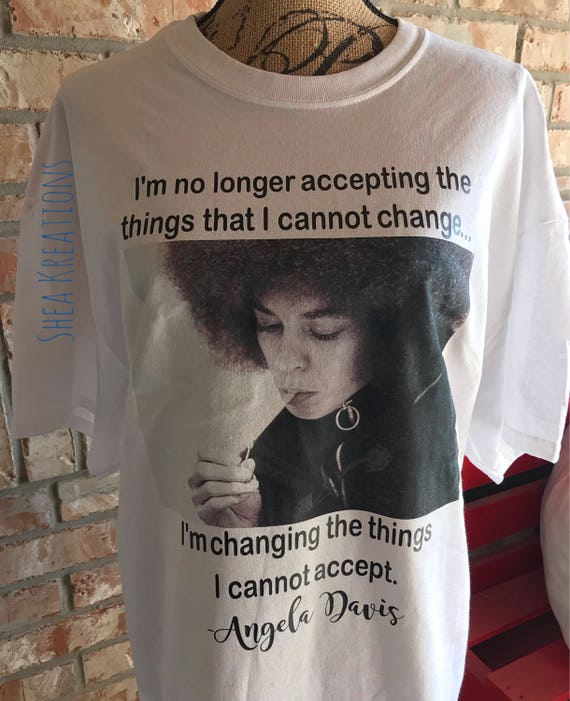 YoAshIsDope via Tee Public, The Miseducation Of Angela Davis T-Shirt, $22
Prada got us chopped.