We're sure you've heard — literally heard — about the newest internet sensation "Yanny or Laurel." In the "Yanny or Laurel" audio clip, a rather nasally man's voice can be heard saying just one word, that part is clear. What isn't so clear is what he's saying. And therein lies the internet chaos.
What do you hear?! Yanny or Laurel pic.twitter.com/pJwuGea4rn— POP ATTACK (@POPATTACKEVENTS) May 17, 2018
Me, talking to my gf: Hey Laurel, I've missed you babe
Laurel: Who's Yanny!?— Mdu (@Mdudu_zi) May 17, 2018
people who think it's laurel:

• are correct

people who think it's yanny:

• eat pizza with a fork and knife
• don't use turn signals
• ask for snapchat streaks
• film fights vertically on their phones
• didn't understand infinity war's ending— chris melberger (@chrismelberger) May 15, 2018
It's Yanny.— Stephen King (@StephenKing) May 16, 2018
Its Yanny……… don't @ me…….— BIGQUINT INDEED! (@bigquint) May 17, 2018
Yanni or Laurel? Don't ask me. I can't hear sh*t— Marlee Matlin (@MarleeMatlin) May 17, 2018
am i the only person on earth who can clearly hear that it's saying yanny and laurel at the same time and you can just focus on either— Daniel Howell (@danielhowell) May 16, 2018
Whether you're Team Yanny or Team Laurel, this new viral sensation has everyone joining Team WTF.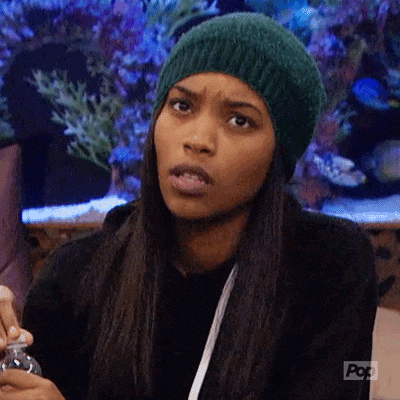 The virality even reached The Tonight Show With Jimmy Fallon, with Fallon playing the audio for everyone on set.
The clip was played over and over, leaving Jimmy, The Roots, announcer Steve Higgins and the audience alike wondering whether they heard it right the first time. Some were sure it was "Yanny," some were sure it was "Laurel," while others heard something totally different the second time the clip was played.
Because Questlove is drummer extraordinaire, his contribution to the conversation became a rhythmic one:
Then, Questlove hilariously concluded, "I think that dress is definitely blue."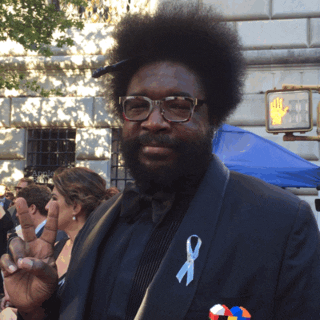 Of course, this strange new phenomenon is reminiscent of the infamous "Black & Blue or White & Gold" dress conundrum that gripped the entire internet.
Who wore it better? Yanny or Laurel? pic.twitter.com/vC5Jei5CLQ— Blake Stejskal (@BlakeStejskal) May 17, 2018
Questlove's remix has us wondering: will we ever know the truth, or should we just download his bop and have a new song to listen to?
And now, the ultimate question: do you hear "Yanny" or "Laurel?"