Reparations Come In All Forms And This Dude Is Not Worried About MBJ Coming For Their Girl In These Tweets Of The Week
Another tweets of the week chock full of clownery!
January 25, 2019 at 10:19 pm
Now that Donald Trump's opened up the government for a minute, we're bringing back the tweets of the week before it closes again. While the tangerine tyrant gets his life together, take solace in the silliness that exists on Beyoncé's internet.
We wonder how many eee-eee's Isiah Whitlock Jr. had to borrow from Jacquees for this tweet:
2009/2019 #10yearchallenge
pic.twitter.com/pXsZeFm3Oe

— Isiah Whitlock Jr. (@IsiahWhitlockJr) January 15, 2019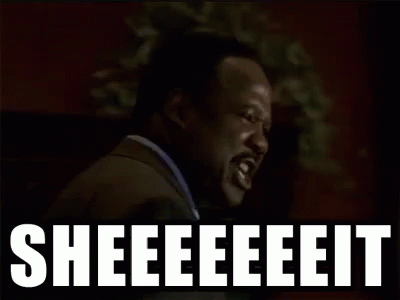 Week three of 2019 is when we learned Voldemort is powerful but stands no chance against a wave check.
I'm sick of the internet. ???? pic.twitter.com/zt9zyAWHc4

— Geezy ???? (@10FeetMikeG) January 17, 2019
Someone also gave Ariana Grande an alternative to that damn ponytail:
This how Jada Pinkett-Smith look like after all her home girls got killed in Set It Off https://t.co/mhVYNc2aa6

— Just Me (@DeronKratos) January 23, 2019
The B here doesn't stand for Black women:
That'll never happen because I date black women https://t.co/zJkVIVnXhG

— Luke Thighwalker (@ReggieC_6) January 24, 2019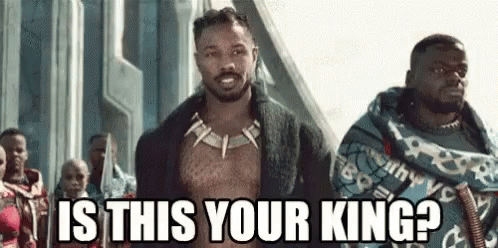 As the Covington MAGA-hat student drama unfolded, this user announced a red hot take on Trump's red hats:
Red hats: for when you've misplaced your white sheet.

— Kashana (@kashanacauley) January 19, 2019
Pusha T issued some cryptic fighting words that were quickly appropriated for use in daily life:
Me, speaking to bill collectors: https://t.co/D8Ve7UFz3P

— A.L.I.S.T. (@AList_AL) January 23, 2019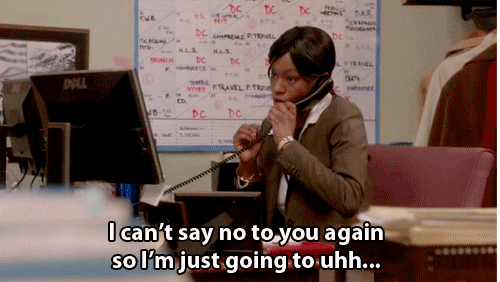 Sometimes the truth hurts. This one hit us right in the shoulders, chest, pants and shoes:
Y'all begged for this weather so y'all could "really start dressing" now look at y'all… cold and raggedy

— Dontel Dunston (@crazyeightss88) January 22, 2019
We'd like to introduce you to this brother, who has figured out how to get his reparations:
Im at Cheesecake Factory rn and this black guy next to me is on a date w this white girl and been ordering shit back to back. The check just came out and he pulled the "I forgot my wallet" trick, then looked at me and winked ???? Go ahead and prosper King

— Yas (@Yaaasmiyn) January 22, 2019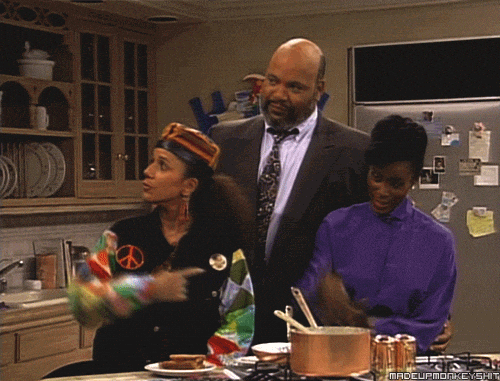 Take the compliment, sis!
I was at Waffle House in N. Carolina, and the server said "BIH YOU FINE!"

So I said "You fine too!"
And she yelled back, "BIH I KNOW I'M FINE. WE NOT TALKING ABOUT ME WE TALKING ABOUT YOU."
And in that moment, she taught me that I need to learn how to accept compliments lol
— Unbow Your Head, Sister (@ShaylaRacquel) January 21, 2019
Kamala Harris announced she's running for president this week, and the increasingly crowded 2020 field has this user ready to Marie Kondo the 2020 election:
"Does this presidential candidate spark joy?"

— Jamie Nesbitt Golden (@thewayoftheid) January 21, 2019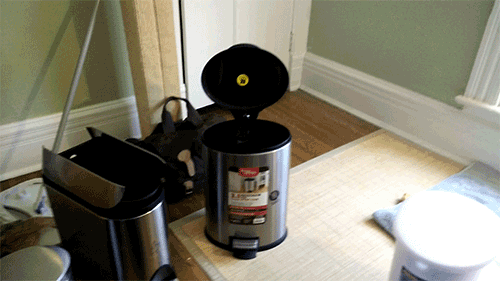 Conservatives tried to come for Cardi B this week after she posted a detailed critic of President Trump's government shutdown. Belcalis was ready and clapped back at all who came for her. Which leaves us with one question: How can we apply to be Cardi's dog walker?
Leave me alone I will dog walk you . https://t.co/FjqIzpUbvp

— iamcardib (@iamcardib) January 20, 2019
Have a good weekend!
Blavitize your inbox! Join our daily newsletter for fresh stories and breaking news.
Now, check these out:
I Too Am Becoming: An Open Love Letter To Michelle LaVaughn Robinson
Chicago Twins Who Flip Houses In Their Neighborhood Are Close To Getting An HGTV Show
Temple University Is The First College To Hoist Progress Pride Flag, Which Includes Representation For QPOC