Music
She Done Shook The Table: Watch This Rapper Call Out Kanye West Using His Government Name And His 'Jesus Walks' Beat
It slaps, y'all.
Kanye West's Twitter shenanigans have left us all exhausted, but one rapper has made the best of it and blessed us all.
Rapper Chika sent a message to West by rapping over his "Jesus Walks" beat; issa certified hit.
A letter to Kanye Omari West. Over his own beat. 🤮 pic.twitter.com/5xdxKJ7d4l

— CHIKA (@oranicuhh) April 26, 2018'
Like what you're reading?
Get more in your inbox.
We knew it would be epic when she began the bars with "Now Mr. West take a seat, I implore ya."
It got better from there.
Chika brought up Kim Kardashian, Kanye's fetishization of lighter skin and how it'd affect their kids.
"Kim gave you the box, and now we know you can afford her," she rapped. "It don't matter how much you have or you lack, when that check clears don't forget your children are still black."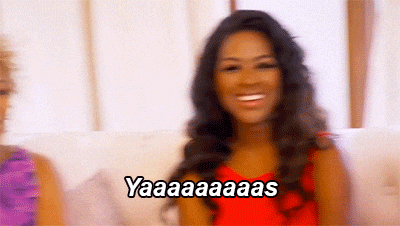 She also mentioned how he has regressed musically and ideologically.
"And your music has been wack, and your views are moving back to a day that triggers n*ggas because we still hear that whip crack," she continued.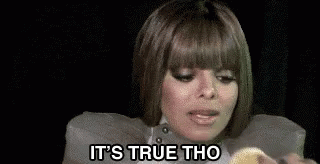 Chika also took him to task for turning his back on the fanbase that built his career.
"I gotta admit it, I'm annoyed, you came up on n*ggas' coin. We thought you could fill a void. You a puppet," she said. "You looked at all your fans and said 'f**k it, I'm on now'. That n*gga from 'Graduation', sorry y'all, he gone now."
After going in on him for supporting Trump and calling out his wife's attention seeking, Chika had one message for him.
"It's not a cross you had to take up, I just pray to God that one day you can wake up," she concluded.
The femcee also had a few words for anyone who has a problem with her message.
Twitter is a microcosm of the music industry and the world, really. Not everyone is gonna think I'm good or agree with me.

The marvelous thing about that is: I don't care.

— CHIKA (@oranicuhh) April 26, 2018'
She did that. If you agree and want to support Chika's career, she has a Patreon account.
---
Sponsored Content
How Interior Designer Ajia Monet Was Able To Defy The Odds And Create A Successful Business Out Of Her Passion