A Solo Shuri Comic Book Series Just Launched
Please don't make her fix more broken white men, though.
Update (October 18, 2018): The wait is over: Shuri's solo comic book finally debuted on Wednesday!
Written by Nnedi Okorafor with art by Leonardo Romero, Shuri #1 follows the genius princess as she tries to keep Wakanda together after her brother T'Challa disappears during the nation's first manned space mission.
????????????????????‍♀️Happy Comic Book Birthday to SHURI, the new #Marvel series written by me, illustrated by @Leo__Romero. Cover by @SamSpratt.

Issue #1 (titled "Gone") is in stores today. #WakandaForever
#Shuri
pic.twitter.com/ClsaQp5dDV

— Nnedi Okorafor, PhD (@Nnedi) October 17, 2018
According to Polygon, the series sees Shuri stepping out from her big brother's shadow and taking up the mantle of Black Panther. As of now, the series is on-going and is set to connect with Ta-Nehisi Coates' Black Panther comic book series.
Original: T'Challa was the man sitting on the throne in Black Panther, but we all knew who really reigned in that movie: Shuri! The young woman behind the bulk of the movie's most memorable lines, Shuri (played by Letitia Wright) stole our hearts with her witty intelligence.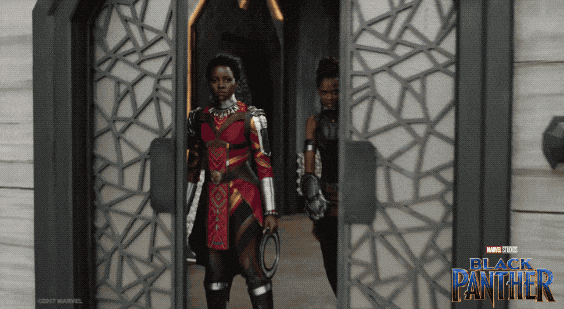 Well, now Shuri stans will be delighted to find out she's getting her own comic book!
What's it called, you ask? Simple: it's called Shuri. The comic book will be penned by award-winning Afrofuturist author Doctor Nnedi Okorafor. Okorafor also wrote the digital comic series Black Panther: Long Live the King for Marvel. Art will be by Eisner-nominated Leonardo Romero.
????Announcement: I'm writing Shuri. ????

"Black Panther's Sister Shuri Is Getting Her Own Comic Book Series & It's Happening So, So Soon" https://t.co/UkkQYGQci8 pic.twitter.com/bKximMptiD— Nnedi Okorafor, PhD (@Nnedi) July 17, 2018
"[Shuri is] an African young woman of genius level intelligence who is obsessed with technology and has traveled spiritually so far into the past that she's seen Wakanda before it was Wakanda," Okorafor told Bustle. "The Ancestors call her Ancient Future. And she's super ambitious. What do I love about her? Alllll that and more."
Shuri will take place within Ta-Nehisi Coates' Black Panther comic book series canon. In Coates' series, T'Challa is currently away at the Intergalactic Empire of Wakanda and the throne is currently empty. Shuri is next in line, so you know what that means. Queen Shuri in the house!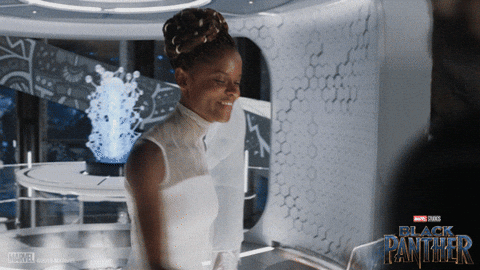 "Shuri is happiest in a lab, surrounded by gadgets of her own creation. She'd rather be testing gauntlets than throwing them. But a nation without a leader is a vulnerable one — and Shuri may have to choose between Wakanda's welfare and her own," reads Marvel's synopsis.
When will you be able to dig into this dopeness? The series is set to debut in October 2018.
Oh look, do you see what we see? That's right, one more reason to give Shuri her own movie. With the series, Marvel Studios will have something to adapt. Boom.