St. Louis Protesters Lash Out At Black Police Officers, Shut Down Business Following Smith Verdict
When they said, "No justice, no peace!," they meant it!
September 19, 2017 at 5:52 pm
We recently reported the acquittal of former St. Louis police officer Jason Stockley for the 2011 murder of Anthony Lamar Smith.
Since the verdict has come down, St. Louis has been in a constant state of unrest. Citizens have protested (peacefully, for the most part) and police in riot gear chanting, "Whose streets? Our streets!" have arrested protesters and journalists.
Tired of white officers being cleared of wrongdoing after killing black men, activists have vowed to hold true to the iconic mantra "No justice, no peace!" by disrupting businesses in their quest for justice.
The Associated Press reports that protesters have been very successful in hitting the city in the wallet, with thousands of protesters shutting down several restaurants, bars and big corporate offices.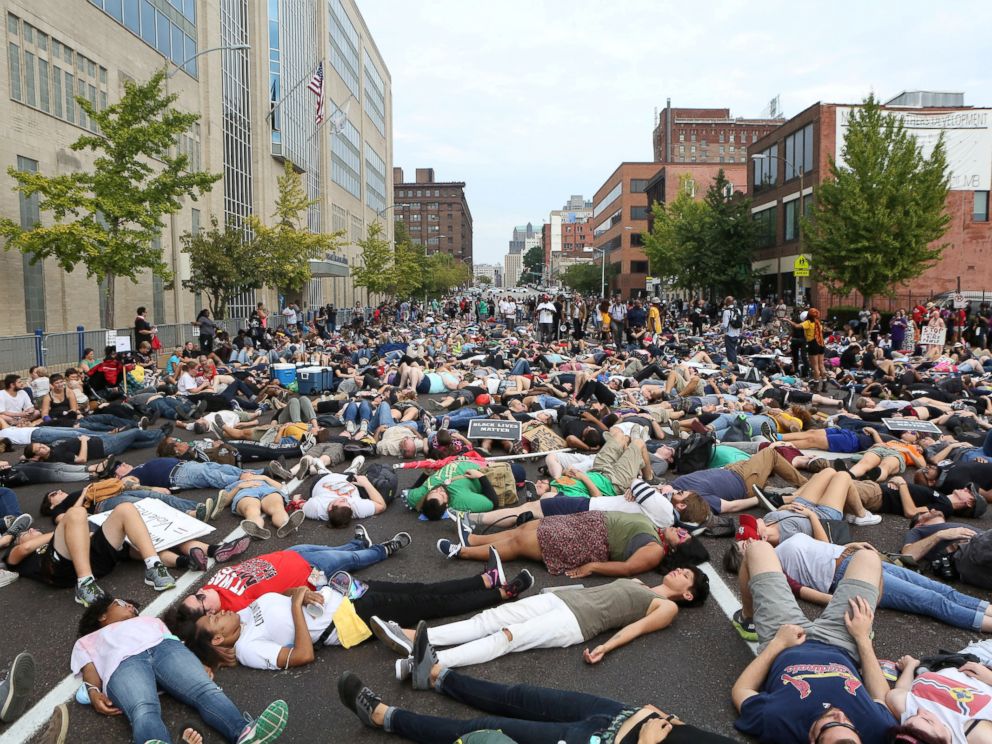 But, that's not all!
Protests even caused U2 to cancel a concert for 50,000 fans. Singer Ed Sheeran, the St. Louis Symphony and a Shakespearean group called off their respective shows and performances, as well.
Over 140 people have been arrested so far.
During the first three nights of protests, tensions between protesters and police were particularly high, Reuters reports.
It was very reminiscent of Ferguson, in fact.
"How do you sleep at night?" one resident, Lisa Vega, asked a black police officer.
The officer responded that he slept well with his bills paid. Other black officers told Reuters that they felt trapped between the concerns of the black community and their oaths as police officers.
"I was called everything. You name it," black officer Heather Taylor said, "Things like that, they hurt me."
"Folks got to pay attention, right?" said Democratic Representative Bruce Franks on the importance of making the community uncomfortable when protesting. "Do we just say, 'Oh, it's another case where an officer's found not guilty and leave it at that?' No, we get out here and disrupt and make our presence felt." Franks confirmed that the protests will carry on, with no further details as to the place or date.
Police reported that, other than the lost money from canceled events, almost two dozen businesses suffered damage due to the protests.
Chris Rubin de la Borbolla, owner of a clothing, jewelry and accessories store, said broken windows and merchandise damage could cost him roughly $4,000.
Blueberry Hill restaurant and concert venue owner, Joe Edwards, expressed his frustration.
"45 years ago, this street was in great decline, and by embracing diversity we overcame it," said Edwards. "Whoever threw rocks doesn't care. They just want anarchy." Edwards did mention that his heart was warmed when artists painted murals on the plywood put over broken windows, and when residents came to the establishments "to shop and show support."