Teacher Heads Back To Class After Saying POC Should Quit 'Acting Like Animals' If They Don't Want To Be Stereotyped
The school system claims she was disciplined.
September 11, 2018 at 4:47 pm
A Louisiana teacher was reprimanded after making racist comments on Facebook regarding Colin Kaepernick's Nike ad.
Slidell High School teacher Valerie Scogin made the inflammatory remarks under a post on another person's page last week, according to The Advocate.
ugh. @stppschools, is this racist Valerie Bouvier Scogin really teaching at Slidell High? https://t.co/DfdmI5lWOM pic.twitter.com/0o47pwjqaO

— Jules Bentley 🏴 (@julesbentley) September 6, 2018
"They don't have to live in that country. They could go back," Scogin wrote. "But it was their own people selling them into slavery to begin with and tearing them even worse in those countries of origin."
"Want a better neighborhood? Move. You don't have to choose to live in those zip codes," she continued. "Want to not be stereotyped, tell people of that color to quit acting like animals and perpetuating the stereotype."
The comment was reported to St. Tammany Parish Public School System, who released a statement claiming they disciplined Scogin.
"The posting was voluntarily removed," said spokeswoman Meredith Mendez. "The appropriate disciplinary action has been taken. I can't comment further due to this being a personnel matter."
Scogin also posted an apology on her Facebook page.
"Recently I posted a comment that may have been hurtful to some of you," Scogin wrote. "In my reaction out of frustration at another Facebook post, I made some remarks that were against my better judgement and sensibilities. I now wish I hadn't."
The flagrant bigotry came as a shock to some Slidell High parents.
"It makes me furious to know that an adult like that is able to influence our children for eight hours a day without our say so. That just makes me really upset," Cadra Menard told WWLW.
"That is something that I do not want around my children," Susan Gold, another parent, said.
Sources told the station Scogin was back in the classroom by Monday.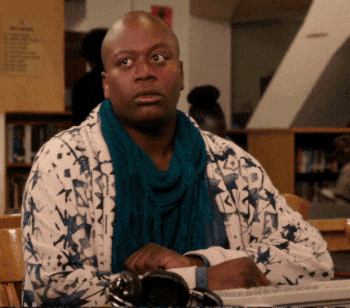 Now, check these out:
Black Hair Policies At Work And School: Something Needs To Change, And It's Not What's On Top Of My Head
Barry Jenkins Recalled Being Called A 'N****r' By His Limo Driver Ahead Of Winning An Oscar
Banned From Social Media, Alex Jones Continues Trolling By Referring To A Group Of Native American Women As The 'Brown KKK'