News
Texas Parents Are Aggy And In Uproar After Teacher Plays 'This Is America' Music Video During Class
The parents believe the content in the video isn't suitable for children.
Photo Credit: Photo: Donald Glover
Childish Gambino's "This Is America" has been called many things: thought-provoking, controversial, brilliant and more. One of the things everyone seems to agree with is that it is incredibly violent.
Like what you're reading?
Get more in your inbox.
In addition to the execution of a guitar-playing black man within the first few seconds of the video, Childish Gambino is shown shooting an entire choir with an assault rifle.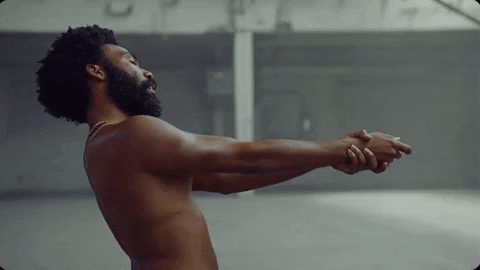 A teacher at Running Brushy Middle School in Cedar Park, Texas is being criticized for showing the video to students during class, KXAN reports. One student told his father about having watched the video at school, and his father wasn't too pleased.
"I don't think this was right to show in school," the father said about the video, which now has over 130 million views on YouTube. "I mean, a lot of stuff that's shown [in that video] is true but it's just not right to show to a middle school environment."
The school district confirmed the school's principal addressed the situation, but did not specify how.
"A Running Brushy Middle School teacher showed an inappropriate music video to students during instructional time last week. Once it was brought to the attention of the administrative team, the principal addressed the situation with the teacher," wrote Leander Independent School District in a statement.
The district added, "Our teachers strive to make curriculum relevant to the world around our students, and we support the use of culturally relevant content in classrooms. When incorporating outside materials, we require that our teachers ensure the content is relevant to the state's Texas Essential Knowledge and Skills (TEKS) and appropriate for the age of the students."