R&B fans across the internet reminded Jacquees he ain't all that after he dubbed himself the king of the genre.
The 24-year-old crooner made the bold declaration on Saturday via his Instagram page.
"I just want to let everybody know that I'm the king of R&B right now for this generation," Jacquees said. "I understand who came and who did that and that and that, but now it's my turn. Jacquees is the king of R&B. I just heard it said, and I've been feeling that. ATL, let's get it. I'm the new king of R&B."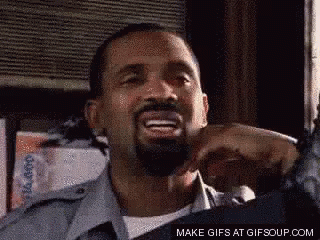 The "B.E.D." artist was swiftly corrected by dissenters.
Jacquees ain't even the R&B Employee of the Month, what the hell made him think he was the King of a generation? ????

— Keena Renée (@keenlykeena) December 10, 2018
Jacquees said he's the King of R&B. That shit better stand for Raisin and Bran, the fuck outta here

— Richie Loco (@Richie_l0c0) December 10, 2018
If you told me to name 5 original Jacquees songs to save my apartment, I'd start packing immediately

— YT: Kofie Why? (@KofieYeboah) December 10, 2018
Chris Brown is the King of R&B of our generation. I doubt Jacquees' new album even went gold.. so that nigga nEE EEE EEEE EEEd to stop talking that bullshit ????

— Jamie Foxx (@WardHilfiger) December 10, 2018
Other artists chimed in to help Jacquees get it together:
Honestly I don't think there is a king of r&b right now. Anyone consistently dominating the charts, selling out arenas, etc, a la Usher at his prime. Not a comment on quality. I think the throne is open right now.

— John Legend (@johnlegend) December 10, 2018
Following the strong reaction, Jacquees bragged about dropping $100K in cash at his mother's wedding. He posted a picture of himself with the money on Instagram.
Another wedding guest filmed the moment:
According to TMZ, the wedding occurred on Sunday at Chateau Elan Winery & Resort in Braselton, Georgia. R&B greats have yet to comment on it.
Blavitize your inbox! Join our daily newsletter for fresh stories and breaking news.
Now, check these out:
Cardi B Put This 'Motorsport' Lyric In Reverse Following Her Break-Up With Offset And We're Here For It
Jesus Must Have Said 'No' Because Michelle Williams And Fiancé Chad Johnson Are No Longer Together
Janelle Monáe Tearfully Reacts To Having Been Nominated For A Grammy As A 'Young, Black, Queer Woman In America'