The Tweets Of The Week Only Serve One Master And It Ain't White Supremacy
It's Black Twitter.
March 29, 2019 at 9:20 pm
It's (almost) the first of the month.
Do you know where your rent is?
It's also time for tweets of the week. They're free, and we won't put you out. From fan-based calls for reboots of reality TV to the timeliness of Mariah Carey's pettiness, we're happy to tell you Twitter's still just as reckless as always:
Aye fam, we don't need any more remakes.
let's remake this show but instead of flav have blac youngsta https://t.co/Po2BGaBHOs

— ????‍♂️. (@saanxv) March 24, 2019
No lips and no manners.
White people tryna find a way around you without having to say "excuse me". https://t.co/bB0tTSDhkB

— 444???? (@prolumchild) March 24, 2019
A petty goddess.
Mariah Carey's talents include her vocal and songwriting prowess, however one of her more underrated talents is her acerbic wit that has made her one of the funniest and shadiest figures in pop culture history pic.twitter.com/fM76gvZ0Au

— Romeo Santos (@PallahAbdul) March 27, 2019
At least no one died. …
Annalise Keating after getting all of Jussie Smollet charges dropped and record wiped clean. pic.twitter.com/efM365iOum

— Devin (@Demoore44) March 26, 2019
Support Black film, OK?
nigga finna watch "y'all" https://t.co/7i3te9KwnB

— DJ Double Cup???? (@DoubleCupThatHo) March 26, 2019
We know men are trash, but it ain't that deep, sis.
Damn sis.. We just be playing… https://t.co/2u4A1PEUyd

— M L ???????? (@SamoanBliss) March 27, 2019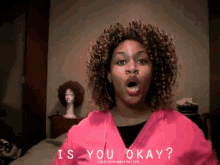 Don't let these people "WYD" you to death.
Idk how attractive you are. If you have no personality, you're ugly pic.twitter.com/VuOrL5IfDM

— bct ???????? (@oQamz) March 26, 2019
Take that youngin' for ice cream because he needs some chill.
6 y/o nephew: "Uncle Mike why you don't have a wife?"

Me: "I'm gay."

Nephew: "What that mean?"

Me: "I like men not women."

Nephew: *silence*……."So why don't you have a husband?"

Me: pic.twitter.com/vP4eZPTqXB

— ???????????? ???????????????? ???? (@JuSLIKEMIKE911) March 26, 2019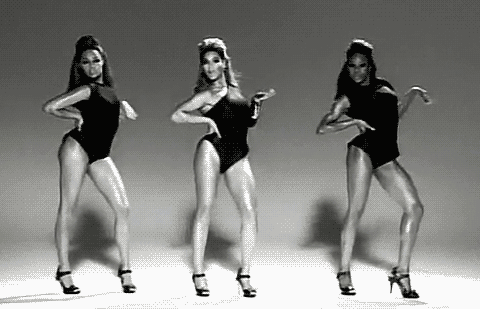 Meanwhile Unc is paving the way for technological innovation.
Y'all spent all that time making fun of our uncles for the Bluetooth earpieces just to be walking around in them goofy ass air pods. pic.twitter.com/HhZzc52DHO

— Helluva Bottom Carter (@nicju) March 27, 2019
FREEEEEEEDOOOOOM.
closing all the tabs after a research paper is absolutely breathtaking https://t.co/0em2FQhNM7

— george (@geotonic) March 26, 2019
A life (changing) hack.
Every black person needs to watch the first 30 seconds . https://t.co/bIdOG9uUla

— mk ???? (@lil_mickeyy) March 26, 2019
Black with a capital B. All day, everyday.
monthly reminder to capitalize "Black" when you're talking about people, culture, etc.

— Stephanie D. Keene ???????????? (@RhythmKeene) March 26, 2019
The most versatile word in the English language.
Sometimes I marvel that "niggas" is a word expansive enough to hold simultaneously all our love and all our disdain for one another.

— Dara Mathis (@TrulyTafakari) March 26, 2019
Speaking of…
Church sign winning across the street from the U.S. Capitol. pic.twitter.com/S2on4EjAlP

— Guthrie Graves-Fitzsimmons (@GuthrieGF) March 27, 2019
Stay wildin', fam.
Now, check these out:
What The Fyre Festival And Theranos Documentaries Failed To Address That All Black Viewers Can Recognize
9 Ways to Spot A Toxic Relationship, And Get Out Of It
How Thrifting Can Serve As A Way To Combat Economic Injustice And Materialism