The World's First 'Black Girl Festival' Will Be Celebrating Black Girls And Tackling Misogynoir In London
A whole festival celebrating magical black girls!
October 18, 2017 at 9:43 pm
Events like EmpowerHer and Black Girls Rock are filled with affirmations and love amongst the black female community, and it's a powerful thing. And the UK is introducing yet another to the mix!
The Black Girl Festival began as a crowdfunding campaign (which, at the time of this article, has raised over £7,000) and is now an event launching on October 29 in London. According to Digital Music News, it looks like there will be more to come!
The event, which is free to the public is now filled to capacity! The festival will feature performance artists, workshops and panels — all with a key goal in mind: to uplift black women and fight misogynoir.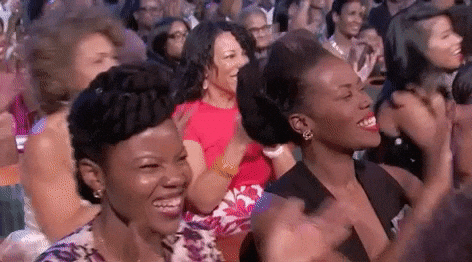 "Purchasing goods and services from market vendors and food stalls will naturally incur costs as this service comes from individual black-owned businesses. However, attendance of the event, all activities, workshops, discussions and entertainment is FREE for all," per the event's page.
The Black Girl Festival was co-founded by the I'm Tired Project founder Paula Akpan, and Unmasked Women founder Nicole Crentsil.
"This is needed because black British women are never truly celebrated for just existing in a world that places us at the bottom of the heap," Apkan told Dazed.
The festival is open to men as well, as long as the "celebrating black women" theme is upheld. "All are invited and welcomed to celebrate black women and self identifying women," the page states. And there is a no tolerance policy on any form of hate with the page stating, "we strictly prohibit racism, sexism, ageism, homophobia, transphobia in any form" and any violators will be removed from the festival premises.
Shout-out to Paula Akpan and Nicole Crentsil for creating such a dope festival! We hope everyone enjoys it and we look forward to the festival expanding!