This Dad Celebrated His Baby's Progress Against Cancer With An Adorable Father-Son #LevelUpChallenge
We're loving the baby boy's choreography!
If your loved one has ever been in the hospital, you truly know there's no joy like the joy felt once you learn of their safe release.
One father, Kennith Thomas, felt just that when he found out his 15-month-old son Kristian had been cleared for release from Children's Hospital of Philadelphia, NBC Philadelphia reports.
But joy ain't the only thing he felt!
Kennith also felt the groove, and decided to celebrate in the blackest and most joyful way possible: with dance.
He chose Ciara's new single "Level Up" for his celebration, a song that has become a viral sensation (spawning the #LevelUpChallenge). Fans and celebrities alike have been mimicking the choreography from the song's music video.
Peep the video, because it's the most adorable thing you'll see today:
Do y'all see Kristian giving us choreography, too, though?! Yaaaas, Kristian!
"He's dancing with me," Kennith noted. "He's on beat clapping, and it's like you can't ask for anything better than that in life. It's priceless."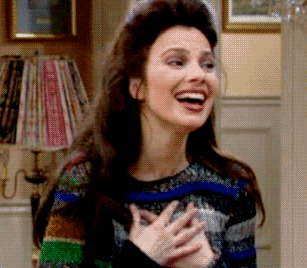 Behind the camera recording the aww-worthy moment was Kennith's wife Josilyne Thomas.
Although Kristian's battle with cancer has been tough, Josilyne said, "Seeing him full of life, happy, dancing, it truly helps me to get through."
Over all, Kennith hopes the video will inspire others to always turn lemons into lemonade.
"Don't ever look at a situation and think the worst," Thomas said. "I want people to look at their situation and flip it and change the perspective."
Kristian will be returning for a second round of chemotherapy on Monday. We wish him and the family well!
Liking this content? Check these out:
Ciara Defends Herself After Receiving Backlash For 'Level Up' Message To Single Women
These dance videos will make your jaw drop
Why I Decided To Boldly Depict #BlackBoyJoy For My 30th Birthday