This German Woman Got A Ridiculous Chemical Tan And Now Claims To Be "Black"
Is this a Rachel Dolezal level up?!
"Everybody wants to black, but no one wants to be black."
In more "our race is not a costume" news via Vibe, one German woman Martina Adam decided to undergo a medical treatment to chemically enhance her skin from white to a very deep brown.
Adam has already received a huge amount of attention to her her excessively large breasts. But now, it looks like her overbaked skin is taking center stage.
Now, she claims to be "black."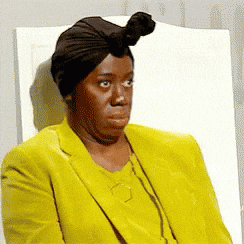 Adam has been dedicated to transforming her outwardly appearance, writing on her Facebook page (where she goes by "Martina Big") this past May, "My transformation to a black woman continues. I already bought me beautiful, long black natural hair, with afro curls. Soon I let my blond hair colour change into black and get African curls in my hair. Then comes the hair extensions with African natural hair. After that I have an appointment with my surgeon."
Adam claims the chemical treatment increased her melatonin levels. "I love my new ebony look very much. Therefore, I'm currently testing various things to emphasize my exotic look," she noted.
Looks like someone is taking advanced classes in the Rachel Dolezal School of Appropriation. Adam went peak "trans-racial" claiming that she is the victim of racial profiling while traveling. "I'm a black girl with black hair, so I have to change very soon my passport."
Um, ok girl. Keep us posted for when you accumulate hundreds of years of oppression and racialized trauma.