This Texas Woman Used Extreme Couponing To Help Hurricane Harvey Victims
Not all superheroes wear capes. Some clip coupons.
September 14, 2017 at 6:10 pm
In the wake of the havoc Hurricane Harvey wrecked on Houston, Texas and surrounding cities, people have been finding creative ways to lend victims a helping hand.
Kimberly Gager, a San Antonio native, has helped an estimated 30 families so far, according to ABC 6 News, in an unpredictable way: extreme couponing.
Gager, who is a skilled coupon clipper, has purchased and donated diapers, baby food, toys, beauty products and toiletries to those in need.
"Hey I'm here, I'm real. This isn't a joke. If you need supplies, let me know," Gager told ABC News.
CNN reports that Gager posted a call to action on Facebook, asking for people to submit monetary donations via her PayPal that she could use towards providing supplies for hurricane evacuees two weeks ago.
Her act of kindness created a ripple effect, and the donations poured in.
With the generous donations of others and her collected coupons, Gager has been making frequent runs to stores, emptying shelves and sharing her trips through her Facebook page and Facebook Live.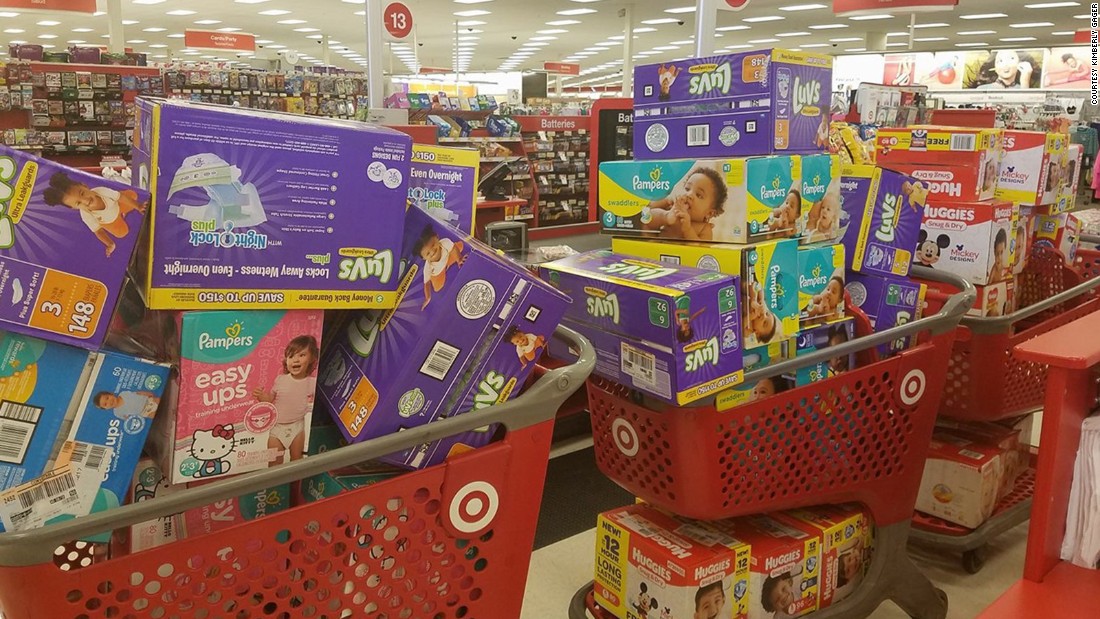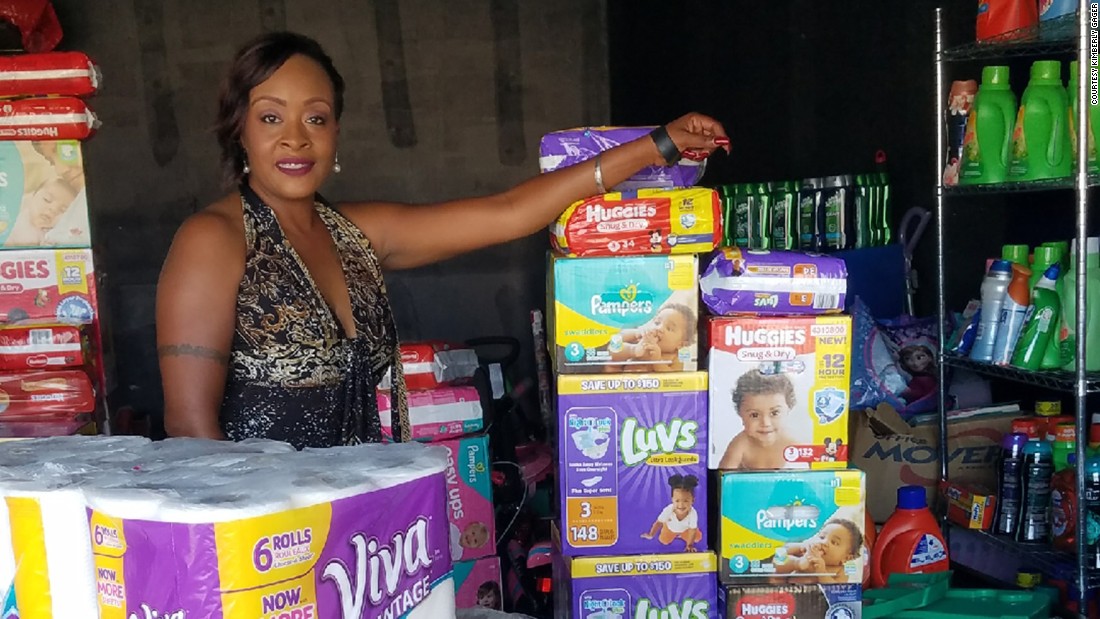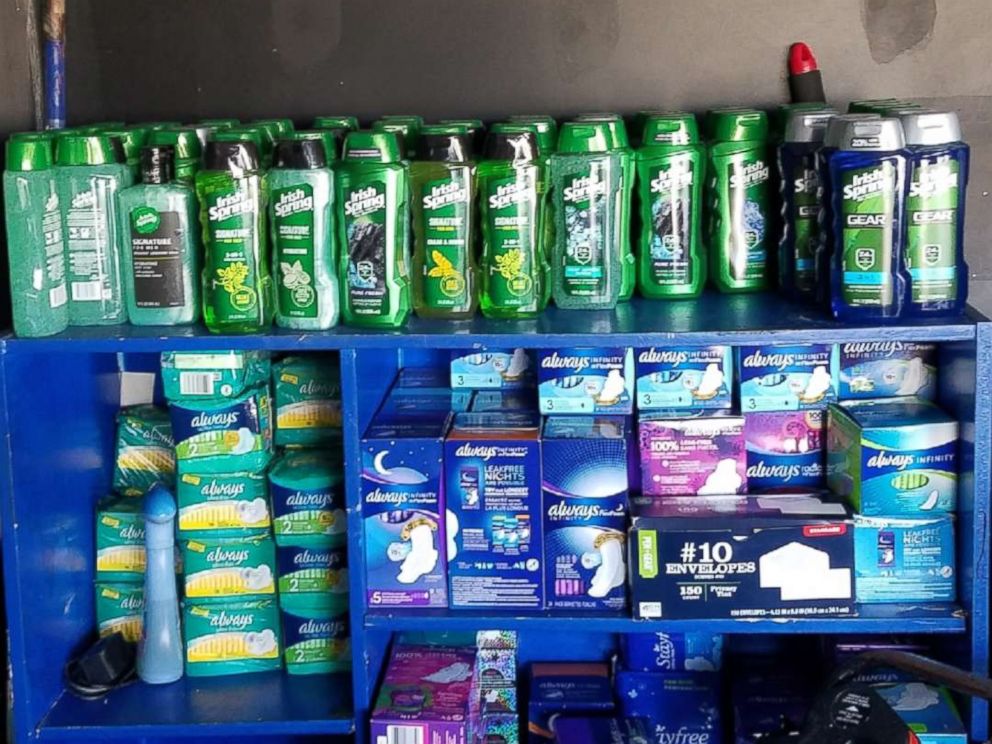 Gager's decision to support surviving hurricane victims comes from a personal place, as she recalls losing her home in Newport News, Virginia to Hurricane Floyd in 1999.
"If you don't know what it's like to actually go through a hurricane and lose everything that you have, you're blessed. I've been there," said Gager in a video she posted to Facebook.
"It was horrific. I lost everything in the flood. I was living in military housing at the time because I was in the Navy. The entire apartment complex was flooded," she recalled. "I was looking at all the stories and pictures of houses and everything under water in Harvey and knew I had to do something."
Gager's offer has gone a long way, as many evacuees have already found relief in Gager's efforts.
"I looked her up on Facebook, sent her a message this morning, and she responded right away. Two hours later, here she is," said Bridget Martinez, 30, a mother of five who has benefitted from Gager's donations. "I am very grateful. These are necessities that we don't have the cash for right now. I've gone to a church for help but we didn't get as much there as she's helping us."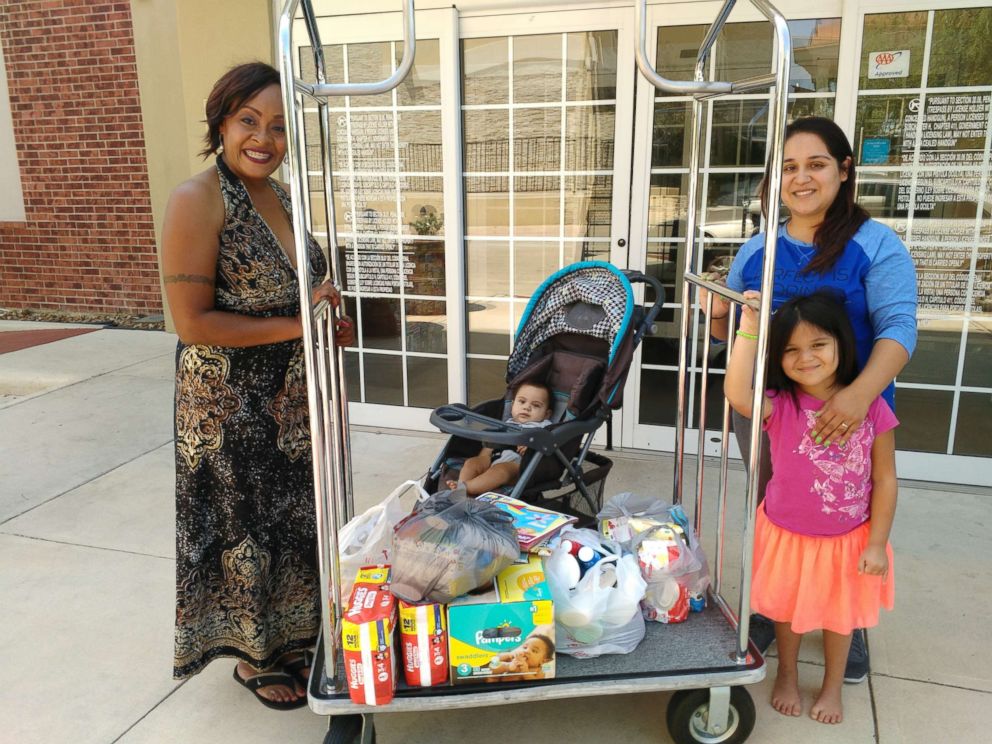 When Gager is not working, she is hitting the stores, stocking up on supplies to personally deliver to displaced families in nearby hotels and shelters.
"It is definitely a second job. I get very little sleep," she said. "Once I finish my daytime job, I am hitting the store. Sometimes I even do this during lunch, before work, everything."
Though it can be tiring, Gager says that she has no plans on stopping anytime soon and is even extending her services for Hurricane Irma relief.
"I don't plan to cut it off until I know that people are OK," she said. "Something as small as a bottle of body wash, stick of deodorant or a tube of toothpaste, I know how that felt during hurricane Floyd, and people are so grateful for that."