This Woman Survived The Rwandan Genocide And Is Now The Country's First And Only Female Neurosurgeon
Dr. Claire Karekezi is the greatest inspiration!
That moment when the power of resilience rises to black excellence. Meet Dr. Claire Karekezi, a young doctor who overcame the trials and tribulations of Rwandan genocide, and went on to become the country's first and only female neurosurgeon.
"We grew up with fear, but we grew up with survival instincts — we have to push, we have to get through this," said Karekezi, who will be returning to Rwanda in July to begin work after completing her training at Toronto Western Hospital, CTV News reported.
At the tender age of 10, Karekezi and her parents fled Rwanda when members of the Tutsi minority group suffered mass killings at the hands of the Hutu ethnic majority. The 1994 genocide was responsible for 800,000 lives. More than 2 million refugees fled the country.
"I have a soft spot for underdogs," noted Canadian neurosurgeon Dr. Mark Bernstein, who chose Karekezi out of dozens of applicants for the Toronto-based advanced cancer brain surgery training program." And just like Rwanda has picked itself up, Claire has picked herself up. She has dogged determination to succeed in neurosurgery."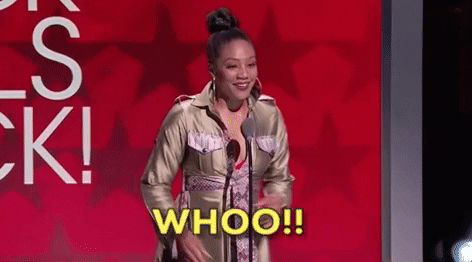 During the program, Karekezi learned how to perform "awake" brain surgery, skull-based surgery for complicated tumors and the ins and outs of patient care.
Karekezi did not note her Rwandan genocide survival as the catalyst to become a doctor, but it appears the experience had an impact on her passion for giving back to her people.
"It's a feeling I cannot explain. Maybe I was born to help people," said Karekezi, who knew she wanted to become a doctor in high school.
"Whatever it takes, whatever contribution I can bring back, I'm willing to give that," she added.
Of course, we are not in our praise of Dr. Karekezi!
My First tweet is about a good friend and an amazing neurosurgeon! Good luck Clara https://t.co/o60LzAhEVh— Fahd Derkaoui Hassani (@FahdHassani) May 20, 2018
What an amazing article about an amazing woman. Congratulations @clairekarekezi on achieving your dream and all the best as you return home to Rwanda. I have faith you will continue to do many incredible things and help a lot of people. https://t.co/sqJZnnNZdP— Heidi Hanney (@HeidiHanney) May 14, 2018
congratulations to a high school classmate. @clairekarekezi is THE first and only female neurosurgeon in Rwanda, ladies and gentlemen. https://t.co/pzFNrsORMc— Christian Benimana (@CBenimana) May 14, 2018
So immensely proud of Dr. Claire Karekezi, Rwanda's first female neurosurgeon! ???????????????????????? She is going to save lives!! https://t.co/ZssylX3qtz— Paulina Bleah-Nenwon (@PNenwon) May 14, 2018
So proud of my scalpel sister and friend @clairekarekezi! You are an inspiration to so many @clairekarekezi! #PROWD #ILookLikeASurgeon #womeninsurgery #WomenInMedicine #globalneurosurgery https://t.co/vng1l6ZksZ— Dr Katrin Rabiei, M.D, Ph.D, FEBNS (@DrKatrin_Rabiei) May 15, 2018