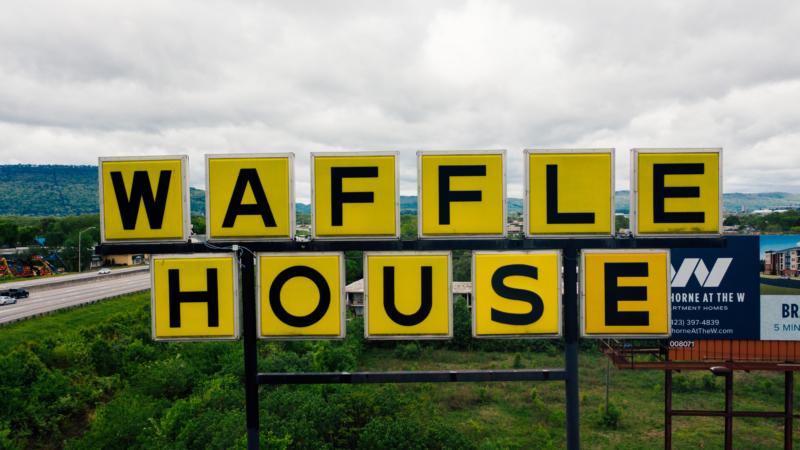 TikTok Is Shocked After A Waffle House Waitress Reveals How Much She Makes In Tips
Many viewers agreed they maybe should consider a career change.
November 17, 2022 at 10:10 pm
Depending on the location and type of restaurant, the average per-hour wage for a waitress can range from $5 to $11. While some states have a minimum wage of $14 per hour, individuals in the service industry usually bring home less than that; most survive off tips. According to Adia, a waiter or waitress can average around $700.00 a week in tips. One Alabama waitress is proving that to be an easy feat.
Maya, a Waffle House waitress, recently posted a video on her TikTok account, @Smallbutfit, documenting the tips she made during her weekend shift. The clip starts with Maya in her uniform explaining her shift schedule. Maya, a personal trainer during the week, states she "only works Friday, Saturday and Sundays."
Fresh off her shift, Maya lets viewers know that she worked hard for her money. "They worked ya girl today — I ain't even gone hold you, they worked me today. But it's all good 'cause I feel like we did pretty decent."
Her idea of "decent" was shown as she pulled multiple stacks of money from her apron pockets. She began to count up her coins for the weekend.
The waitress concluded that she made $343 on Sunday, $258 on Saturday and $45 on Friday. She added she only worked for an hour and a half on Friday
What she described as "a solid freaking weekend" equaled up to $646. The video has gained over 616k views, with most agreeing they might need a career change.