News
Trump Reportedly Offered 50 Cent $500K To Help Him Win The Black Vote, 50 Was Like, 'Nah'
50 Cent: "That's not worth it."
Photo Credit: Photo: Hot 97
Looks like Diamond and Silk weren't the only ones the Trump campaign reached out to in order to help win the black vote!
Like what you're reading?
Get more in your inbox.
50 Cent appeared on Hot 97's Ebro In The Morning to promote his new BET Show, 50 Central, and as is inevitable, Donald Trump's name came up.
In the interview, the rapper/actor/entrepreneur revealed that Trump's minority outreach committee requested his services in exchange for cash.
"They asked me before he got elected," said 50. "They was having issues with the African American vote. He wanted to pay me $500,000 as part of the campaign to just make an appearance. I was like, 'Nah, that's not good money. I'm not gone do that.'"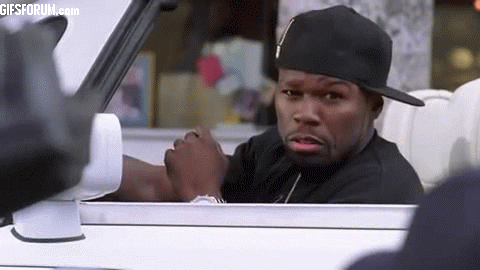 "So you said no? You turned down Trump money?" asked the show's co-host Pete Rosenberg.
50 emphatically shook his head, "That's not worth it. You would just be remembering every time you look at me."
That's right! 50 got enough Power of his own and cannot be bought!