Aid Package Comes To Harvey Victims As Florida Braces For Irma, And U.S. Territories Plead For Help
The Virgin Islands are "leveled," Puerto Rico has 1 million without power and Texas and Louisiana get $15.25 billion.
September 08, 2017 at 9:58 pm
Hurricane Irma is on its way to the U.S. mainland.
It has battered the Caribbean, leaving the U.S. Virgin Islands "leveled," according to Representative Stacey Plaskett, the island territory's delegate to Congress.
Plaskett told the New York Post, "Making the Virgin Islands whole will require a massive and coordinated effort spanning the course of many months, and indeed, years."
Puerto Rico also has a rough time of it. The hurricane killed at least three people there, and has left 1 million people without power and 56,000 without water, NBC News reports.
President Trump downplayed the scale of the disaster, "Puerto Rico escaped. It could have been far worse."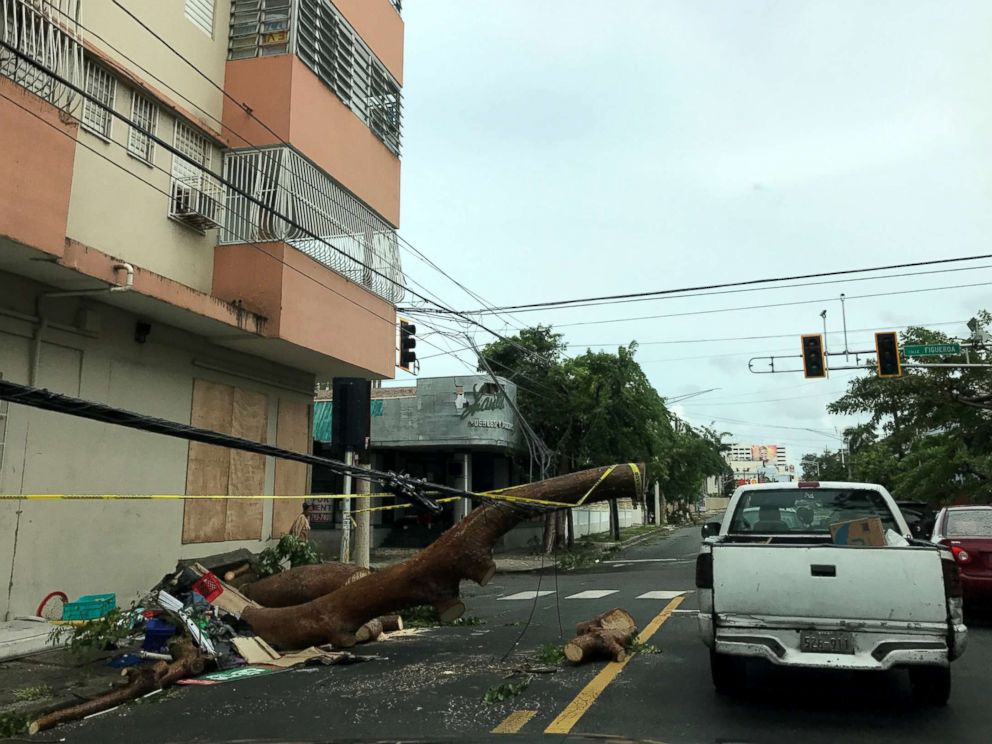 Jenn Manes, a resident of the U.S. Virgin Islands, hasn't been pleased with the administration's response so far.
"From what we are seeing, St. John and St. Thomas have been completely forgotten," she said, according to the NY Post, "The United States Virgin Islands is just that — part of the United States. But right now, no one up north seems to remember that."
She continued, "Give us some help please. We have never needed you all more than we do right now. I cannot beg you enough. We are United States citizens. Please do not forget about us."
Although there has been no word on aid packages to the territories hit by Irma, late this week Congress did pass legislation giving aid to those affected by Hurricane Harvey.
Against the wishes of House leader Paul Ryan (R-WI) and Senate leader Mitch McConnell (R-KY), Senate Minority Leader Chuck Schumer (D-NY) and House Minority Leader Nancy Pelosi (D-CA) met with President Trump to hash out the aid deal, the Atlantic reports.
Ryan and McConnell were against the move because the aid package contains language that prevents a government shutdown and that lifts the U.S.' debt ceiling for three months.
The two Republican leaders hoped to add language to the law that pushed all debt ceiling talks until after next year's election, in order to make it easier for Republicans to keep their majorities in Congress.
Instead, the bill was passed as written, and Texas and Louisiana will receive $15.25 billion in aid.
Irma is expected to make landfall this weekend. Hurricane Jose is expected to begin sweeping through the Caribbean this weekend as well, and Hurricane Katia could make landfall in Mexico not long after.