News
White Reporter Apologizes For Her Ignorance Of AKAs During Kamala Harris Event: 'Did Not Expect To Hear Screeches Here'
Bet she won't do that again ...
Photo Credit: Getty Images
A white journalist got clowned after she referred to a Black sorority's call as screeching.
Like what you're reading?
Get more in your inbox.
If you went to an HBCU or hung out with other Black folks at your PWI, you're probably familiar with the nine Black Greek organizations known collectively as "The Divine Nine."
You've probably seen them stroll or step and know when they let out one of their calls, a chorus of their fellow members will respond.
Senator Kamala Harris (D-CA) is a member of Alpha Kappa Alpha Sorority, Inc. and said so during an event for her memoir in Washington, D.C. As CNN's Nia-Malika Henderson noted on Twitter, the congresswoman also shouted out her alma mater, Howard University.
This led to a rousing skee-wee from her sorors.
Washington Post journalist Chelsea Janes, who was covering the event, didn't seem know anything about the Divine Nine or Howard; she tweeted about "members of her Howard sorority" who began "screeching" and wrote "I didn't expect to hear that here."
A reminder that white culture is dominant culture so the next time someone asks me why there isn't a white history month I'll remind you we know all your Sig Eps and your Alpha Phis but y'all know none of ours & the fact that we had to create them bc we were restricted from yours pic.twitter.com/a0XxSYK64l

— Brittany Packnett (@MsPackyetti) January 10, 2019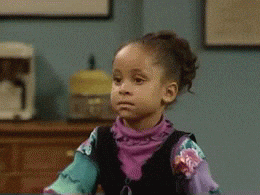 Her commentary sent a wave of pink and green into her mentions:
A screech. SREECH? The disrespect! It's the AKA call you uncultured swine! https://t.co/7h2a7xwydT

— Queti Mporta (@2dope4urpipe) January 10, 2019
You need to get your ears checked because I don't know how you could have mistaken a Skee Wee for a damn screech. AKA's do not screech. Ignorant, disrespectful and racist don't even begin to cover it. If you are going to report on Black candidates next time you should ask first.

— Museum Of UnCut Funk (@SistaToFunky) January 10, 2019
Oh. No. No. No. No. This is what happens when you either don't do your research or don't have enough Black people in your life. "Screech"? Google AKA call.

— DrMarthaJones (@jazmatazz7) January 10, 2019
It's less about not knowing what the skee wee is, and more about lacking the basic intellectual curiosity and rigor of journalism to try to find out it's also consistent misrepresentation of black tradition in print due to lack of diversity. Enough.

— Maya (@MF_Greatest) January 10, 2019
Sorors, we can't skee wee everywhere. White people saying we screeching. Now I want to fight. 😡

— Fujiko Mine (@PineappleHairDo) January 10, 2019
Some users took the time to correct Janes about AKA history, noting it isn't a Howard sorority as the writer suggested, but an international organization that was founded at HU:
Senator Harris is an AKA (my mom's soror), they were *founded* at Howard but are a NATIONAL sorority, the oldest Black sorority in the country, and those "screeches" are a skee-wee. They aren't monkeys.

— Brittany Packnett (@MsPackyetti) January 10, 2019
Ummmm...1. The Sorority is Alpha Kappa Alpha, Inc and it started at Howard U over 100 years ago but is now international. 2. We don't screech, we #SkeeWee and 3. You betta recognize....#AKA #AlphaKappaAlpha 💗💚

— Danica R. Starks (@DanicaRachele) January 10, 2019
Janes eventually deleted the tweet in which she misidentified the AKA's signature call and apologized, writing that she "had never heard about the Skee Wee call before, but I certainly have now."
Guys, I'm so sorry. Had never heard about the Skee Wee call before, but I certainly have now. Meant only to convey enthusiasm in the room! https://t.co/bHI0eBPegP

— Chelsea Janes (@chelsea_janes) January 10, 2019
This is why diversity in media matters.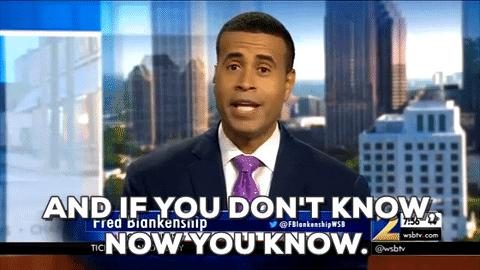 Blavitize your inbox! Join our daily newsletter for fresh stories and breaking news.