Just over a week ago, A&E announced plans to premiere a KKK-focused docu-series titled, Generation KKK. The eight-episode limited series was set to debut on January 10. After a year and a half of production, the troubled program won't see the light of day.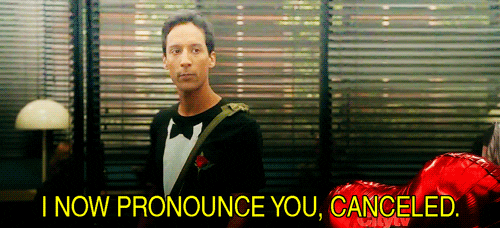 Before the network made a move to cancel the program, issues were already on the horizon. On Friday, A&E announced a name change from Generation KKK to Escaping the KKK: A Documentary Series Exposing Hate in America.
The network released a statement on Saturday about the decision to cancel Escaping the KKK after network execs discovered participants were paid in order for production to gain access to film.
"The documentary 'Escaping the KKK' was intended to serve as a close look at anti-hate extractors focused on helping people leave the Ku Klux Klan—the racist hate group with a long history of violence against African Americans and others. Our goal with this series has always been to expose and combat racism and hatred in all its forms," the network said in a statement. "However, A&E learned last night from the third-party producers who made the documentary that cash payments — which we currently understand to be nominal — were made in the field to some participants in order to facilitate access. While we stand behind the intent of the series and the seriousness of the content, these payments are a direct violation of A&E's policies and practices for a documentary. We had previously provided assurances to the public and to our core partners — including the Anti-Defamation League and Color of Change — that no payment was made to hate group members, and we believed that to be the case at the time. We have now decided not to move forward with airing this project."
The statement continued, "A&E takes the authenticity of its documentary programming and the subject of racism, hatred and violence very seriously. Just because this particular show goes away, the issues of hate in America do not. We will still seek to fight hate in America through on-air programming including town halls and documentary programs produced in partnership with civil rights organizations, as well as continue to work with the civil rights community to facilitate a deeper dialogue on ending hate through comprehensive educational and outreach campaigns."
In addition to the name change, A&E partnered up with civil rights group, Color of Change to build additional context around the documentary. According to Variety, special segments produced by the racial justice organization featuring civil-rights leaders were slated to air during segments of Escaping the KKK. The network also had intentions to produce a post-show town-hall regarding race and hate in America. A&E has not said whether the additional projects will air despite the docu-series cancellation.
Critics including Grey's Anatomy star, Ellen Pompeo blasted the network for giving such a tremendous platform to the long-standing hate group.
@EllenPompeo The @aetv doc is abt extracting families from the KKK & exposing hate. ADL supports. Please take a look https://t.co/w0muB0OSa0

— A&E Network (@AETV) December 21, 2016
Hey I have an idea…why don't we all never watch ANYTHING on A&E again who's with me????

— Ellen Pompeo (@EllenPompeo) December 21, 2016
maybe @AETV you should just run episodes of @GreysABC instead… we are smarter more compassionate and oh yeah way better looking ✌????????????

— Ellen Pompeo (@EllenPompeo) December 21, 2016
So I guess A&E stands for …we will try to put Anything and Everything on tv… because we are a bunch of desperate pathetic tv execs ????????

— Ellen Pompeo (@EllenPompeo) December 21, 2016
And Pompeo later praised execs for the change.
Thank U @aetv for caring enough to make changes ????????????????A&E Changes 'Generation KKK' Title | Variety https://t.co/bvwsLCKDZ6

— Ellen Pompeo (@EllenPompeo) December 23, 2016
It didn't help though. Welp.
---
---