Rather than blending into rigid Black or white spaces, queer Black authors are reclaiming their time and energy within the LGBTQ and Black community through literary pieces and activism. Their literary works are often reflective of their personal experiences with injustice, intimacy and love. With complex characters and stories representing the broad spectrum of humankind, these authors speak out against homophobia, racism, sexism and classism.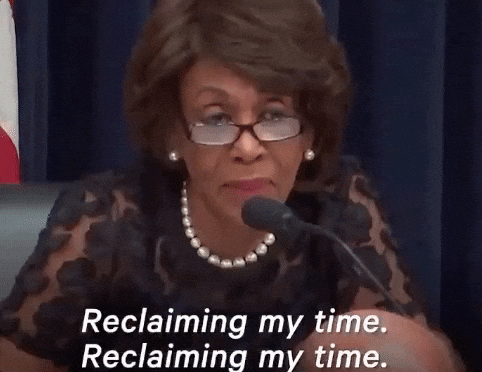 1. Rivers Solomon
Rivers Solomon is an award-winning literary and speculative fiction author, with a BA in comparative studies in race and ethnicity degree from Stanford University. As a writer, Solomon's work explores prejudices through whimsical storytelling. According to their bio, "Rivers Solomon is a dyke, an anarchist, a she-beast, an exile, a wound, a shiv, a wreck, and a refugee of the Trans-Atlantic Slave Trade. They write about life in the margins, where they are much at home."
Shaved my head and got new glasses, like you do. pic.twitter.com/hwZQCekdjO

— Rivers Solomon (@cyborgyndroid) May 17, 2019
After Solomon's science fiction book An Unkindness of Ghosts was released in 2017, it was named the best book of the year by NPR and Publishers Weekly. A highly regarded dystopian fantasy novel set in space, the protagonist — the "odd-mannered," dark-skinned Aster Gray — is a sharecropper, who's determined to fight the corrupt caste system within the segregated spaceship she calls home. Their latest science fiction book, The Deep, is set to be released this June.
2. Nicole Dennis-Benn
Jamaican novelist Nicole Dennis-Benn is perhaps best known for her award-winning, debut novel Here Comes the Sun. Set in Jamaica, the story follows a young, Black woman named Margot, who works on a resort. Paradise isn't always sunshine and beaches for Margot and the other natives who live there. She works very hard and does whatever gritty job is asked of her to help fund her younger sister's education — even if that means leveraging her sexuality to get what she needs. In addition to providing insight into the reality of Jamaica's tourism industry, the story also explores Margot's secret love for another woman.
Though born and raised in Jamaica, Dennis-Benn and her wife currently reside in Brooklyn, NY. In addition to being an accomplished novelist, she has penned several articles related to personal identity, sexuality and immigration, which have been featured in
The New York Times, Ebony and BuzzFeed, to name a few. With her upcoming novel Patsy scheduled for release in June, the talented writer continues to share her creative gifts with the world.
3. Chinelo Okparanta
From Port Harcourt, Nigeria, award-winning author Chinelo Okparanta celebrates her culture and sexuality in two literary masterpieces. Her best-known piece, Happiness, Like Water, is a collection of short stories that follows Nigerian women of various ages, who live in both Nigeria and the United States. The 2013 anthology features different characters as they face new environments, life-altering dilemmas, tragedies and tales of "forbidden" love.
Okparanta's 2016 novel, Under the Udala Trees, captures the love story between two young Nigerian girls from different communities. After being displaced due to civil war, the girls finding solace and beauty within each other. The protagonist, Ijeoma, and her partner soon discover that they must hide their love or face serious consequences from the local government.
The release of Under the Udala Trees reportedly helped to inspire the emergence of more LGBTQ Nigerian writers. These brave authors have made themselves more visible, despite the country's anti-gay legislation, which punishes citizens with a "14-year prison terms for same-sex 'amorous relationships' or membership of gay rights groups," according to the AllAfrica news. Okparanta also uses her platform as an author to speak up for LGBTQ African writers on her social media accounts.
4. Camonghne Felix
Bronx poet and political activist Camonghne Felix released her collection of poems titled, Build Yourself a Boat in April 2019. She's the youngest appointed speechwriter to ever serve under the governor of New York City, in addition to being the first-ever Black woman to hold this position. Felix uses profound language to explore the policing of the Black body, and Build Yourself a Boat bridges the gap between artistry and the world of politics, connecting Black womanhood and Felix's coming of age in New York City. Her poetry found in various publications, including in Poetry Magazine and Apogee as well as on BuzzFeed, Politico and Huffington Post.
5. J Mase III
Trans, queer poet J Mase III originally hails from Philadelphia. Currently living in Seattle, the multidimensional author performs poetry across the nation. He is the author of And Then I Got Fired: One Transqueer's Reflections on Grief, Unemployment & Inappropriate Jokes about Death, which is a collage of poems, essays and stories that explores trans survival, spirituality and what it means to be an artist. His second literary work, If I Should Die Under the Knife, Tell my Kidney I was the Fiercest Poet Around, is a collection of poems about being an organ donor. In addition to crafting engaging narratives featuring his experience, Mase founded awQward, which is "the first ever trans & queer people of color specific talent agency," according to his webpage. Its mission is to promote creativity, acceptance and inclusiveness.
6. Michael Arceneaux
Michael Arceneaux is the author of I Can't Date Jesus, a collection of essays that touches on the equality of Black people in the LGBTQ community. The book paints the picture of Arceneaux coming out to his mother, discusses his insecurities with intimacy and bluntly comments on the challenges that come with being young, Black and queer. His second book, I Don't Want To Die Poor, is a revealing look at the student debt crisis and the negative outcome of student loans.
Arceneaux's work has also been featured in publications like Elle, Essence, Complex and Teen Vogue. Aside from Arceneaux's presence in print, his quirky and relatable sense of humor has made him a prominent figure on Black Twitter. When it comes to being open and bold, his personality stands out through his unique voice as a writer.
7. Darnell Moore
An award-winning author, Black Lives Matter activist and feminist, Darnell Moore is a powerhouse in his Philadelphia community and across the country.
His latest memoir, No Ashes in the Fire: Coming of Age Black and Free in America, is an account a childhood, specifically how he was bullied and harassed for his sexuality. As a teenager, three boys once jumped Moore, dousing him in gasoline in an attempt to set him on fire. No Ashes in the Fire follows Moore's survival and journey to find his purpose in life. He has become one of the most inspiring LGBTQ writers in the country, imagining a world where everyone can be open about who they are.
YouTube | The Daily Show with Trevor Noah
8. Cameron Awkward-Rich
Poet Cameron Awkward-Rich is a trans author with a Ph.D. in modern thought and literature from Stanford University. Currently, he is an assistant professor at the UMass Amherst, where he teaches women, gender and sexuality studies. According to the university's website, "His research and teaching interests include trans/feminist/queer theory and methods; disability studies; contemporary American literature; and creative writing."
Rich's latest book, Sympathetic Little Monster, is a collection of essays on Blackness and the trans community. In an interview with Infoxicated Corner, he said that poetry has provided him a healthy outlet for his anxiety, allowing him to perform original spoken-word poetry at open mic nights with ease. He also noted that he loves how his poems are able to evoke strong emotions and spark open dialogue.
9. Akwaeke Emezi
Akwaeke Emezi is a Nigerian, non-binary, trans author and video artist. A resident of Brooklyn, New York, Emezi is a fan of fantasy novels and supernatural fiction. Although creating video art has taken center stage, writing is still Emezi's primary creative outlet, and they are currently working on their fifth book.
Their most popular literary work is the 2018 novel, Freshwater. The story centers around a young Nigerian woman named Ada with multiple identities living within her. She experiences both a spiritual and sexual awakening, following her childhood in Nigeria and an unnerving college experience in America. Recently, Variety
reported that Emezi's captivating novel would be adapted into a television series for FX.
10. Danez Smith
Danez Smith is the award-winning author of Don't Call Us Dead, a collection of poems that focuses on the Black, male experience, capturing the trauma that stems from police brutality. Set in an area of the afterlife designated specifically for Black men who were killed by law enforcement, the book bravely takes on race relations in the U.S., challenging readers to seriously contemplate the necessary changes that need to occur to prevent this dark part of history from repeating itself yet again. Smith also co-hosts the Poetry Foundation's podcast called VS with Franny Choi, where the poets chat about the inspiration behind their work.
Touching on themes related to personal identity, each author unapologetically shares the reality of what it means to be Black and queer in today's society. Their works encourage self-discovery, activism and tolerance in a world that often attempts to shun them for simply being who they are and bravely living their truth.
Who are some of your favorite LGBQT authors?
Happy Pride Month!