On August 25th 2001, after wrapping a video shoot, Aaliyah Dana Haughton boarded a plane in the Bahamas. The plane crashed shortly after takeoff killing the 22 year old R&B singer and members of her entourage. Fifteen years later, her iconic style, sultry vocals and angelic disposition live on. Her influence continues to shape culture as newer artists like J.Cole, Chris Brown, Drake and many more who continue to breathe new life into her legacy.
She even left us behind a few gems.
Today we honor "baby girl" with 15 flashback gifs that prove Aaliyah will forever be the GOAT in our book.
Photo: rebloggy
1. A young Aaliyah began perfecting her craft at an early age
Photo: www.fanpop.com
2. It didn't take long for her to find that signature swag
Photo: tumblr
3. Then she had the whole world singing, "Oh, it's the L.Y.I.A.H."
Photo: yesiamarebelliousflower.tumblr.com
4. Her personality was both sweet and edgy
Photo: Hello Beautiful
5. Brooklyn born and Detroit bred, we knew she could flip the script if she needed to
Photo: rebloggy.com
6. Don't get it twisted
Photo: rebloggy.com
7. Her smile was so genuine
Photo: rebloggy.com
8. Those classic Timbaland and Missy Elliot beats with her angelic voice that still bump in the club
Photo: rebloggy.com
9. Aaliyah was EVERYTHING
Photo: Tumblr
10. You could tell she was having the time of her life
Photo: beautyofaaliyah.tumblr.com
11. A true trendsetter, her choreography and video treatments changed the game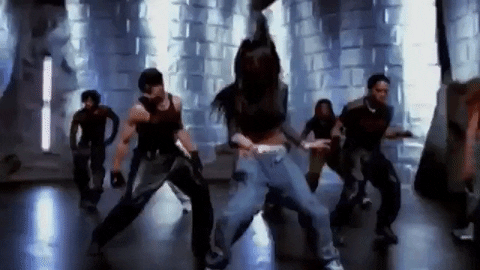 Photo: YouTube.com
12. Always willing to share the spotlight.
Photo: tumblr
13. Remember the signature swoop that we all tried to rock back in the day?
Photo: Tumblr
Photo: lipstickalley.com
Photo: beautyofaaliyah.tumblr.com
Photo: mtvstyle.tumblr.com
Photo: Tumblr
---
---