Editorial Desk
18 Songs That Epitomize What My Feminism Sounds Like
Ladies' first. Better act like you know.
The effortless transition from Black History Month to Women's History Month serves as a continuation of excellence, opulence and decadence only this time, it's all about the ladies. There's something so beautiful and resilient about the spirit of black women. We bare light, create trends, heal and nurture, all while possessing an unequivocal level of strength.
To put it simply, we're lit.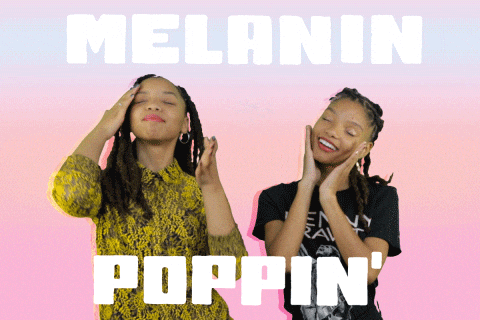 Like what you're reading?
Get more in your inbox.
Our magic has been documented in every medium from literature to film. However, to hear our stories explicitly told over ill beats and instrumentation just takes the cake. To get Women's History Month started off right, I've arranged a list of 18 songs that accurately depict what my feminism, and womanism, sounds like.
These anthems are definitive to any generation of woman, no matter her color, creed, shape or size. The message is simple: I am a black woman. Hear me roar.
Notable Line: I ain't bragging because I'm the one. Just ask me; oh, it shall be done. And don't bother to compare. I've got it.
Notable Line: Y'all should be like Missy instead of like Mike.
Notable Line: My crown too heavy like the Queen Nefertiti.
Every nook and cranny on our bodies deserves all the praise. These songs make us love the skin we're in.
Notable Line: I know my Creator didn't make no mistakes on me. My feet, my thighs, my lips, my eyes. I'm lovin' what I see.
Notable Line: Yeah, okay, I got a little fat but my shorty tell me he like it like that.
What's a playlist without a few songs dedicated to the lover in us black women? These songs express the beauty in black love and the empowerment of sexual freedom.
Notable Line: I like the way you be with all that personality, but I got flava too. You needs to get with me.
Notable Line: Now, you shouldn't even get into who I'm giving skins to. It's none of your business.
These songs cater to the money maker in all of us - doing for self and growing for self. Black and green look so good together, no?
Notable Line: I'm representin' for the bitches. All eyes on your riches.
Notable Line: F**k bein' broke for days. Ladies gots to get paid.
Notable Line: Though I ain't rich, I know my stitch. I earned my strutting shoes. Say, hand me the key that unlocks my front door. Because that bell don't read Sam Jones no more, no. You ain't talkin' to Mrs. Jones. You speakin' to Miss Wilson now.
Sometimes, we wear our hearts on our sleeves and life gets to us. These songs speak on the strength and resilience of the black woman's spirit.
Notable Line: I dream it. I work hard. I grind 'til I own it.
Notable Line: I've got life. I've got my freedom. I've got life. I'm gonna keep it.
Notable Line: The ride is rocky and the road is long, but I know that my soul is never gonna steer me wrong. Gonna master the art of following my heart.
A term once (and, on occasional, still is) used to silence us under the oppressive gaze, is one we've assigned a new meaning to. The word "bitch" holds a new type of power in this age, and these songs speak to that.
Notable Line: I am a diamond cluster hustler. Queen bitch, supreme bitch.
Notable Line: "She's a bitch." When you say my name, talk mo' junk, but won't look my way.
We're flawless. We're trendsetters. We're women, phenomenally. These songs touch on the magnificence that is associated with black women. Damn, it feels good to be a black girl.
Notable Line: Who said the ladies couldn't make it? You must be blind. If you don't believe, well here, listen to this rhyme. Ladies first – there's no time to rehearse. I'm divine and my mind expands throughout the universe.
Notable Line: More tender than a roni, but harder than a jawbreaker.
Notable Line: Don't let anybody steal your magic...but, I got so much y'all. You can have it.
What songs accurately define your feminism? Share below!