With music going the way of streaming, things like carefully crafted album art packaged with a booklet of lyrics — which would be helpful in these times of mumble rappers — are becoming a thing of the past.
While it's a rare to buy a CD anymore, we can still appreciate the album covers of yesterday and today that have made a mark on the culture.
24.) Food & Liquor – Lupe Fiasco, 2009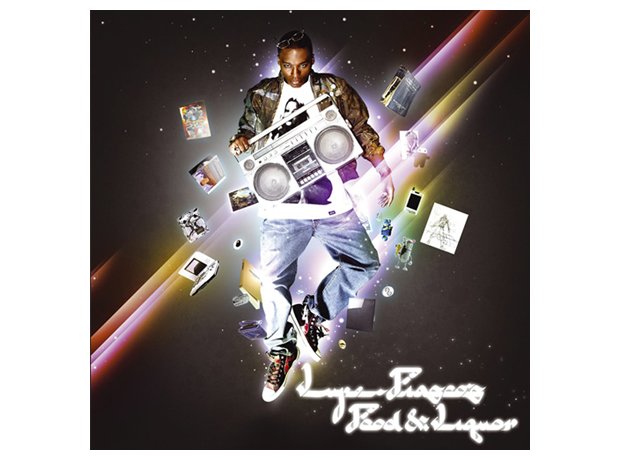 Dropping in 2009, Lupe's debut album positioned him as a major voice to listen out for when he arrived on the scene. The work included such hits as "Daydreamin'" and "Kick, Push."The showcased his galactic, cool-kid, eclectic style that was refreshing for the time. While he's been on an indefinite hiatus, we hope for the return of his music soon.
23.) Very Necessary – Salt-N-Pepa, 1993
The album cover of the trio, Salt, Pepa, and DJ Spinderella, is '90's hip-hop to the core. Baggy plaid jackets, fly haircuts, backwards hats, that weird circular font — I stan. In the male dominated arena, Salt-N-Pepa absolutely brought it, with bangers like "Shoop" and "What a Man."
22.) 2014 Forest Hills Drive – J. Cole, 2014
The cover was simple: A then 29-year-old J. Cole perched atop a nondescript roof. We would later find out that the concept, art and title was in homage to the North Carolina home Cole grew up in, which was foreclosed on shortly after he left moved to attend college. The art is direct and no-nonsense, like the superb album that infamously went double platinum with, of course, "no features."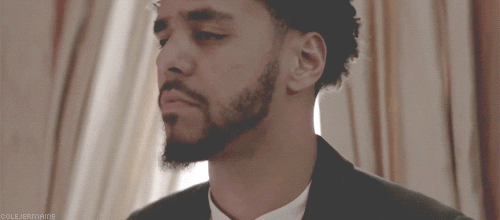 21.) Black Reign – Queen Latifah, 1993
Queen Latifah's most commercially successful album thus far, included the powerful and legendary Black anthem "U.N.I.T.Y.," a scathing call to arms for Black female respect. The album cover reflects as much; Queen uncompromised, unrelenting and not about the bulls**t.
20.) Hard Core – Lil' Kim, 1996
Often imitated, never duplicated, Lil' Kim — aka the Queen Bee's — debut album almost single handedly changed the industry image of hip-hop femcees, for better or worse. Kim, who provocatively posed on a luxurious white bear-skinned rug, provides raunchy, hard hitting, sexually empowered rhymes — a shocking first for the times.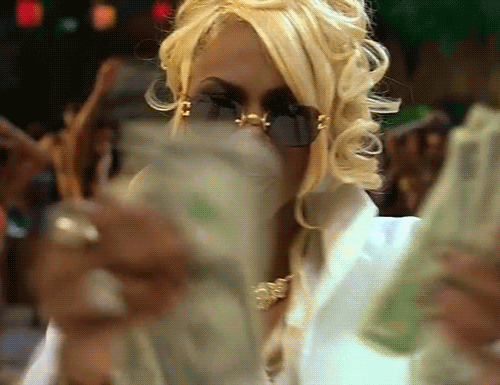 19.) We Can't Be Stopped – Geto Boys, 1991
Terrifying and unforgettable, the cover of the Houston group's third album, featured a shocking scene: The aftermath of Bushwick Bill's failed suicide attempt. Between the early-'90's cell phone, the hospital nightgown, how calm everyone looks around him —whew —this thing gave me nightmares!The album included the spooky classic, "My Mind Playing Tricks on Me," a song with an infectious hook that will stay in your head for the rest of the week. You're welcome.
18.) MP da Last Don – Master P, 1998
In truth, the legacy of the bedazzled, Microsoft Word clipart-style font on this cover carries more significance than being that Master P's biggest selling album to date. It also solidified his mainstream brand identity, pushing the entire No Limit Records empire to the forefront; an empire that positioned Southern rap as a bankable force, giving us …well…too many hits to name.
*Pro Tip: Even bootleg vintage No Limit Records gear is currently selling for over $300, so look in to those closets.
17.) Doggystyle – Snoop Dogg, 1993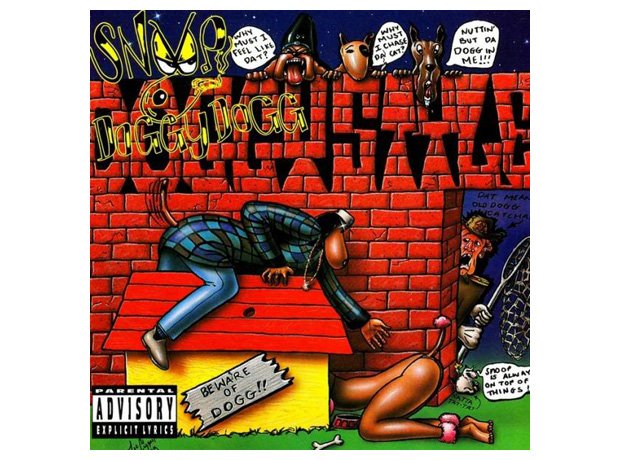 Snoop Dogg's debut album cover managed to be explicit without actually including any people. I personally have a beef with it, as one summer day, my aunt found said album in my cousin's drawer and forbid us from going to the pool that day (brutal). The album art reinforced Snoop's California dog pound brand, and the album included bops like "Gin and Juice" and "Murder Was the Case."
16.) Enter the Wu-Tang (36 Chambers) – Wu-Tang Clan, 1993
The Wu-Tang Clan's legendary debut cover looks like the album sounds: Gritty, dark, slightly out of focus and mysterious. The 10-member collective brought to us bangers like "C.R.E.A.M." and "Method Man."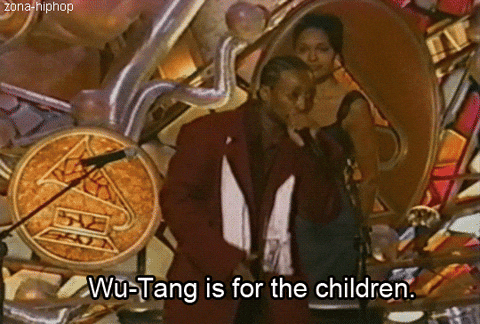 15.) To Pimp a Butterfly – Kendrick Lamar, 2015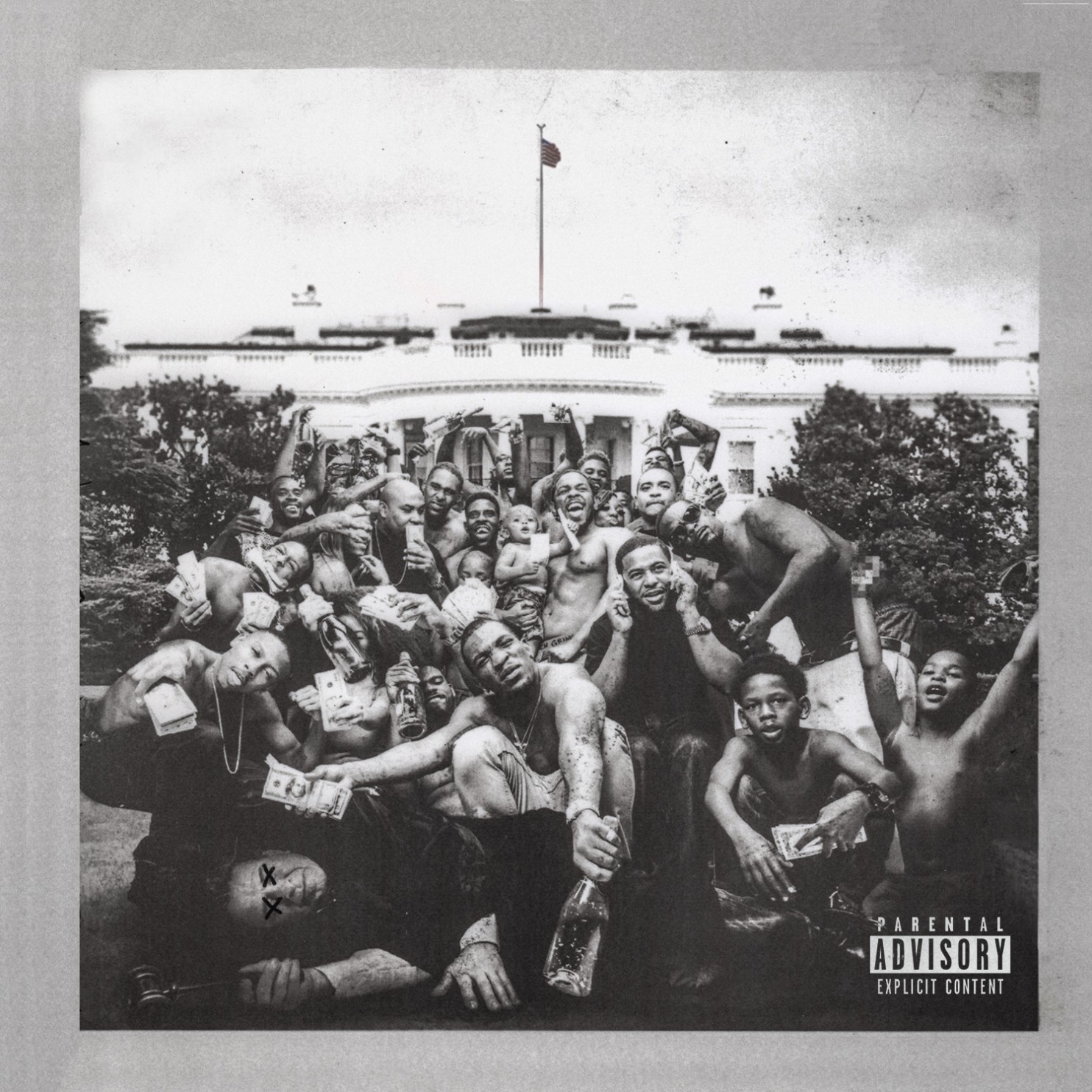 Kendrick Lamar's third studio album received widespread critical acclaim for melding jazz, rap and extensive commentary on race. The album art was just as creatively expansive: A rendering of Black America on the White House steps.
14.) Supa Dupa Fly – Missy Elliott ,1997
Missy's debut album, with the avant-garde productions of the accompanying videos, not only brought back the image of the "fly girl," but it changed the game. Unlike the sexualized versions of female MCs that had cropped up, Missy appeared on her cover in a personalized jersey and Air Force 1s, confidently looking down at the viewer like she knew exactly what she was about to do us: F**k us up.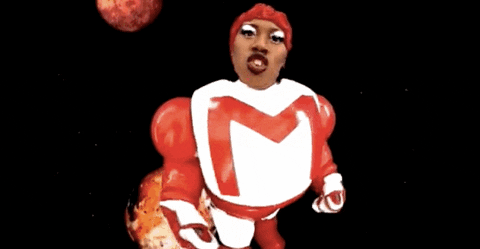 13.) The Blueprint – Jay-Z, 2001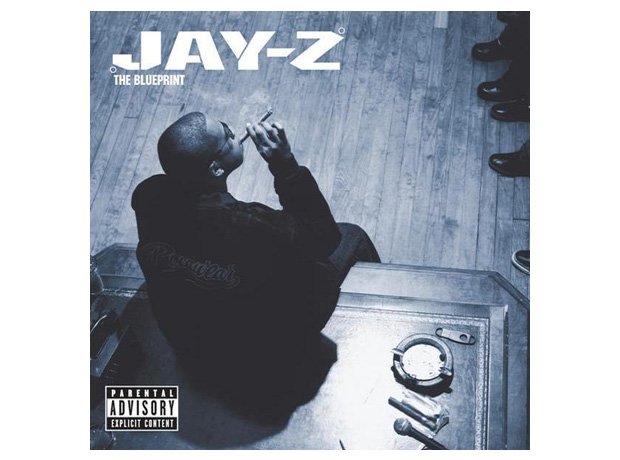 Jay-Z's legendary album showed a man come into his own. The now recognizable blue-tinted cover shot from a bird's-eye view , shows HOV leisurely smoking a cigar as a microphone rests beside him.
12.)The Score – The Fugees, 1996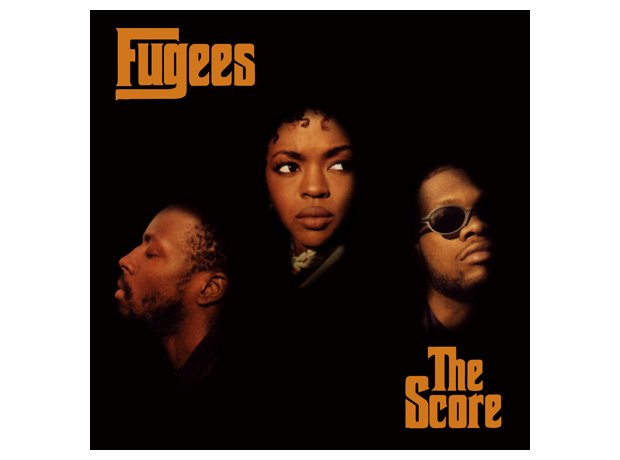 The Fugees, encompassing Pras, Wyclef and Ms. Lauryn Hill, released an Earth shattering album in '96. Its cover — the member's partial faces in the shadows — brings to mind a mafia-style movie. And an episodic soundscape is exactly what the group delivered.
11.) Coloring Book – Chance The Rapper, 2016
The only album cover on the list that's actually a mixtape, Chance's lucid dream artwork has become a cultural staple with his self-made "three" hat a fashion phenomenon in its own right.
10.) The Miseducation of Lauryn Hill – Lauryn Hill, 1998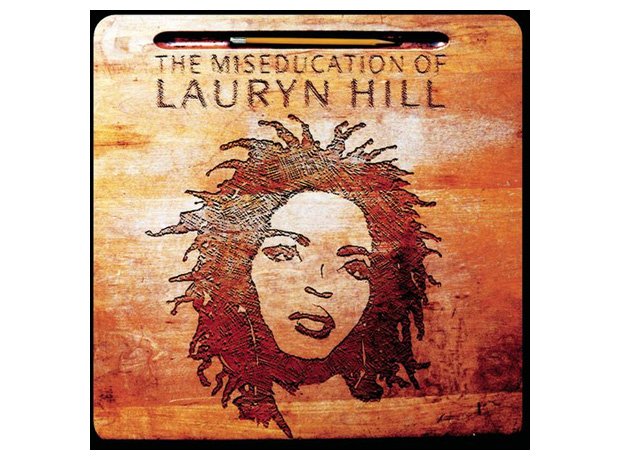 The only solo studio-released album by Lauryn Hill has stood the test of the time as a certified classic. The music, which followed a running theme of being re-educated by life lessons, is reflected perfectly in the album art : A vandalized grade school desk, with Hill's face scratched into it. An A++ if ever there was one.
9.) The Chronic – Dr. Dre, 1992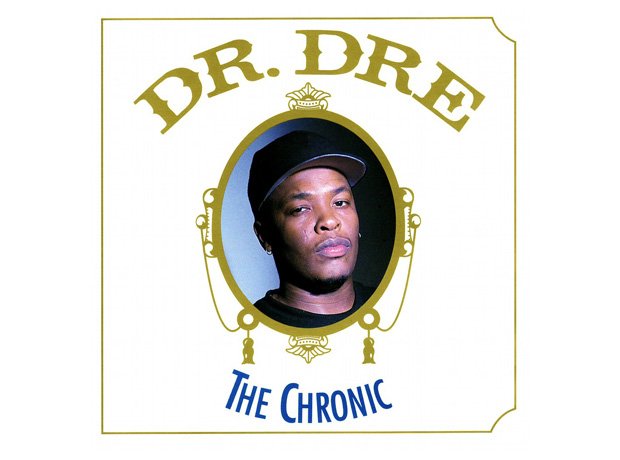 Dr. Dre's debut album art is noticeably plain, with the exception of his glowering face set inside what appears to be a locket. But that was the genius of it; it didn't prepare you for its lush and funkadelic bass lines.
8.) Aquemini – Outkast, 1998
As the follow-up to the duo's '96 album, ATLiens, the artwork followed up on their super Black, animated theme. But this time, Big Boi and Andre 3000 showcased their grown and funky sensibilities, with opposing styles that melded perfectly to bring us collectively to Stankonia.
7.) The College Dropout – Kanye West, 2004
The first of many masterpieces by Kanye West (…sigh), Ye's debut album introduced us to the celebrated dropout bear. Promoting themes of breaking the mold, West created his own mascot that his stood the time of time.
6.) 3 Feet High and Rising – De La Soul, 1989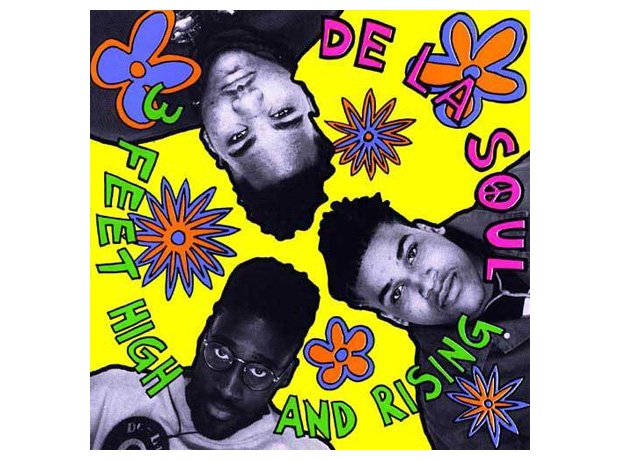 An album cover that is largely considered a standalone work of art, the cover was designed by British art collective Grey Organisation. Featuring vibrant colors, flowers, and peace signs, the artwork was vastly different from the macho covers of other groups at the time.
5.) Illmatic – Nas, 1994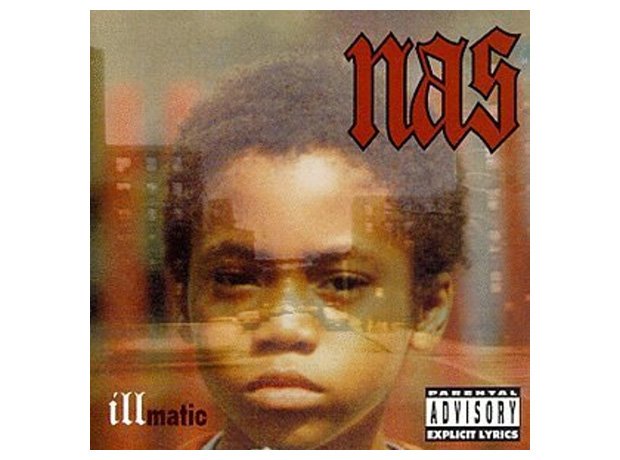 Nas' album is largely considered an all-time great. But the cover, which features a a defiant young Nas superimposed over a section of New York City housing projects, is widely regarded as a staple of popular culture.
4.) Paid in Full – Eric B. and Rakim, 1987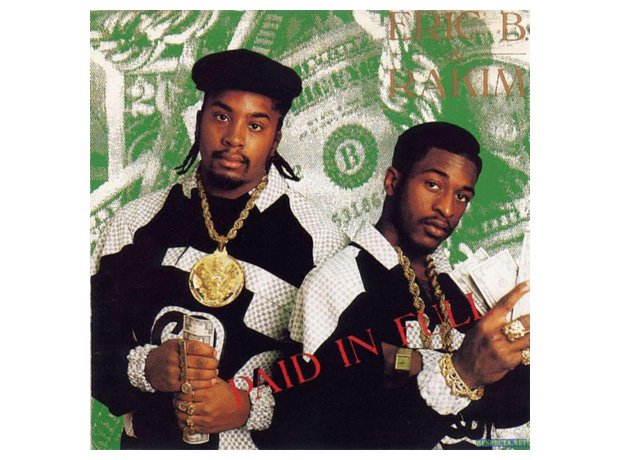 The money green backdrop behind rapper Rakim and DJ Eric B. on the cover of Paid in Full has almost become synonymous with hip-hop itself.
3.) Midnight Marauders – A Tribe Called Quest, 1993
According to Ego Trip's Book of Rap Lists, there are three separate album covers and 71 hip-hop personalities featured within Midnight Marauders' artwork, which perfectly sums up the unity that Tribe championed. The unnamed woman is adorned in Black Nationalist colors, which promoted Tribe's Afrocentric ideals.
2.) All Eyez on Me – Tupac, 1996
The album cover that has probably been most imitated by anyone who owns a chair, Tupac brought West Coast realness, with his simple photo that has gone to hold a place in American history.
1.)Ready to Die – Notorious B.I.G., 1994
The only studio album of B.I.G.'s that was released while he was still alive, the title eerily foreshadowed his death while featuring an adorable, brown baby with a righteous fro. Part autobiography, part gangsta fiction, the album's artwork remains one of the most identifiable work's of hip-hop.
While only a few of modern day albums made the list, it'll be interesting to see what hip-hop artists can come up in the years to come.
Blavitize your inbox! Join our daily newsletter for fresh stories and breaking news.
Now, check these out:
15 Dope Black Works Of Art You Should Get Familiar With
Why Hip-Hop Music Is The Soundtrack To My Politics
Why Lauryn Hill's 'Miseducation' Is Still Spellbinding The Masses