Trending
30 Black Animated Characters We Love
Animated. Often duplicated. Forever celebrated.
Photo Credit: Photo: Cartoon Network
Representation is a major key. Seeing an image or a character that directly correlates to your very special narrative can be so liberating and inspiring. There's something special, though, about animated characters of color who push the boundaries while in their two-dimensional and third-dimensional worlds. While they're living in this imaginative worlds, avoiding a break in the fourth wall, they've got us captivated. Since we were mere youths, cartoon characters have been impacting our lives on a level that we don't realize until we get older.
Like what you're reading?
Get more in your inbox.
We've gathered 28 of the illest animated characters this side of the drawing board. From the serious to the sassy, the chill to the proactive, these characters had such a role in shaping the generations that have tuned in every week.
Sit back, scroll through the list, and get your nostalgin' on.


Susie Carmichael (Rugrats)
Photo: WiffleGif


Animated and ahead of her years.


Jodie Landon and Mack Mackenzie (Daria)
Photo: Tumblr
Huey, Riley, and Robert Freeman (The Boondocks)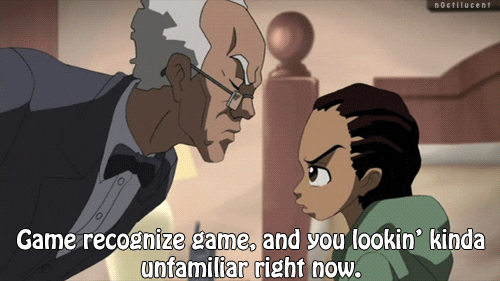 Animated and revolutionary.


Gerald Johanssen (Hey Arnold)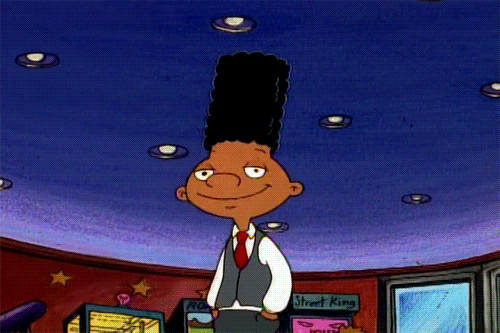 Photo: GIPHY
Animated and swagged out.


Penny Proud and Dijonay Jones (The Proud Family)
Photo: Tumblr
Animated and aspirational.


Franklin (Peanuts)
Animated and OG.
Lana Kane (Archer)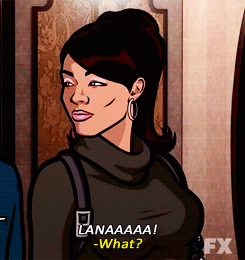 Photo: FX


Animated and trained-to-go.
Keesha Franklin (The Magic School Bus)
Photo: GIPHY
Animated and inquisitive.


Afro Samurai (Afro Samurai)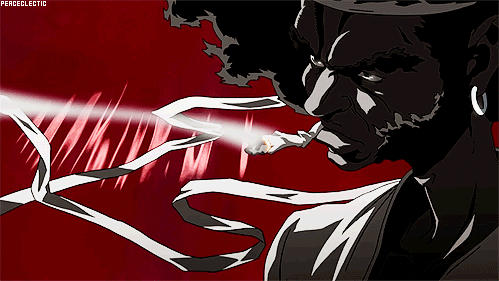 Animated and 'bout it.


Valerie Brown (Josie and the Pussycats)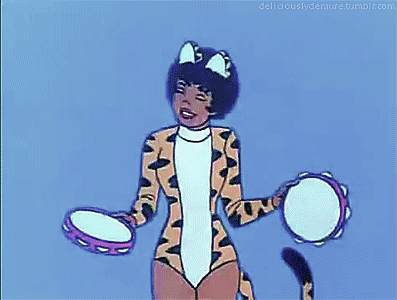 Photo: GIPHY
Animated and groundbreaking.
Photo: GIPHY
Garnet (Steven Universe)
Animated and enigmatic.


Cyborg (Teen Titans)
Photo: GIPHY


Animated and technologic.
Fat Albert (Fat Albert and the Cosby Kids)
Photo: Tenor
Michiko Malandro (Michiko and Hatchin)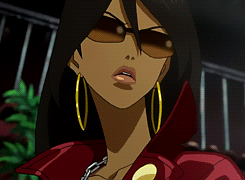 Animated and bad-ass.
Doc McStuffins (Doc McStuffins)
Photo: Tumblr
Animated and adorable.
Photo: GIPHY
Monique (Kim Possible)
Animated and candid.


Fillmore (Fillmore!)


Photo: Tumblr
Animated and dexterous.
Yoruichi Shihōin (Bleach)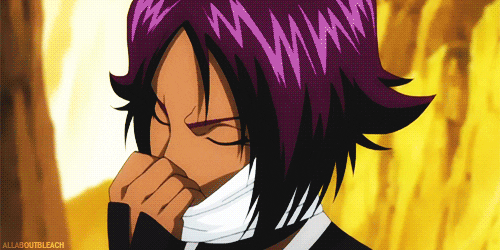 Photo: Tumblr
LaShawn, Khalil, Pee Wee (Bebe's Kids)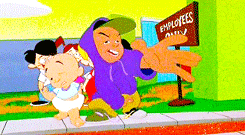 Animated and rambunctious.


Numbah Five (Codename: Kids Next Door)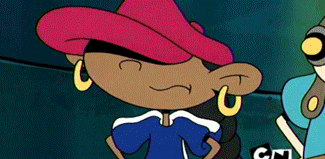 Photo: Tumblr
Animated and resourceful.


Static Shock (Static Shock)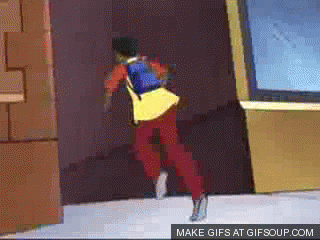 Photo: GifSoup
Cita (Cita's World)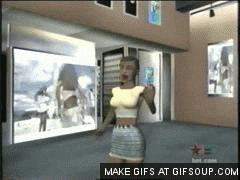 Animated and legendary.
Who are some of your favorite animated characters in television or film? Share with us in the comments!