News
7 Black People Who Might Have A Chance In The 2020 Presidential Run
We have an opportunity this next presidential election to elect another Black person into office.
Ever since Shirley Chisholm showed us it was possible, many Back politicians have come forward to consider placing a bid for presidential candidacy. From Jesse Jackson to Margaret Chase Smith, Black people's involvement in politics has slowly but surely had an impact in changing the political landscape. Even though Barack Obama has been the only one to make it to the White House, the chances of having another Black president are no longer slim. A lot of well known Black figures have expressed interest in running. Some have even come forward to announce that they will place a bid for presidential candidacy. With more voters open to diverse candidates, there is no better time than now for these Black figures to campaign for the top political seat in the country.
Here are the Black folks who might be considering an electoral bid for president.
1.) Stacey Abrams
Like what you're reading?
Get more in your inbox.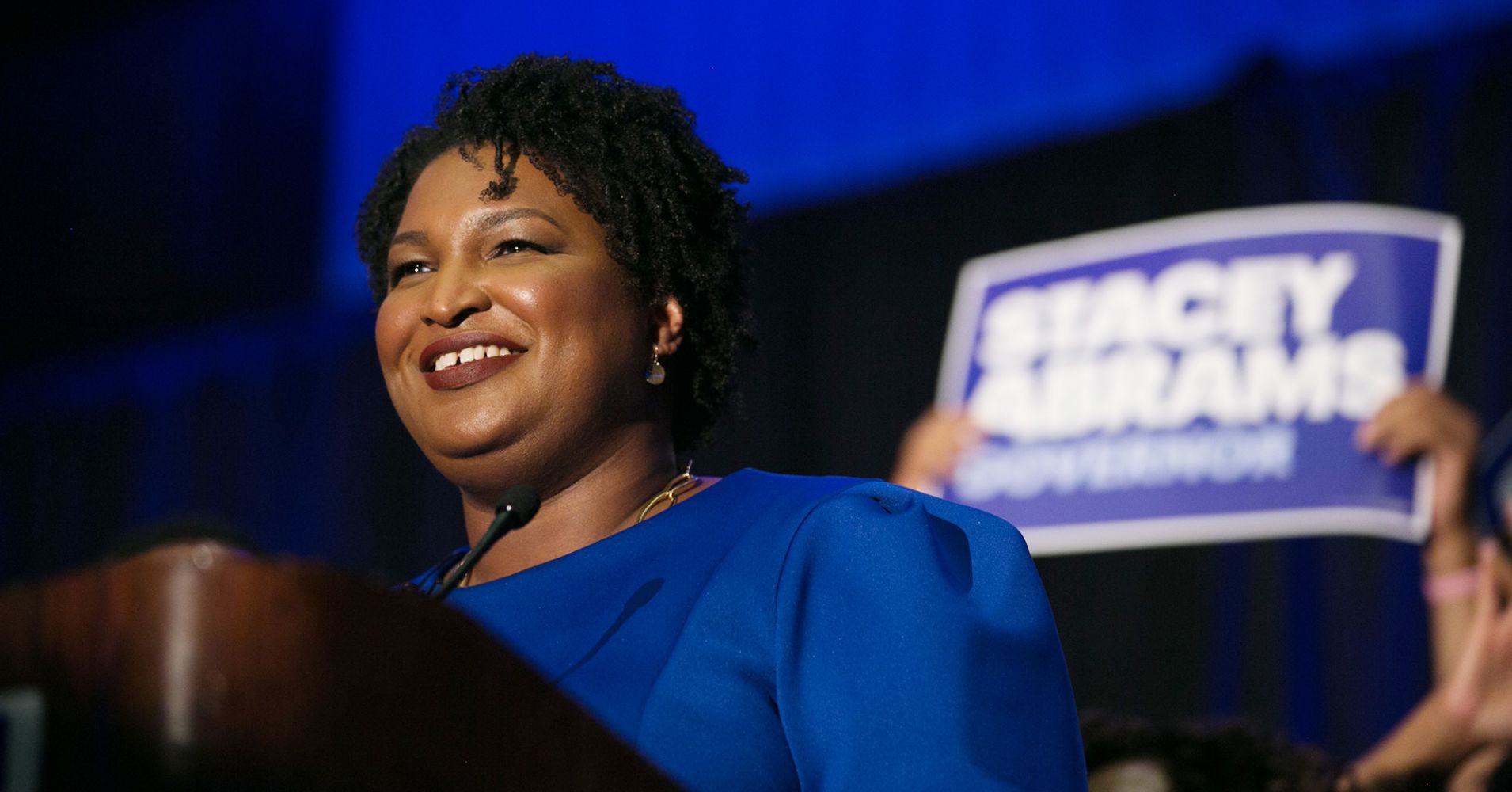 The former Georgia gubernatorial candidate is still in the hearts of many voters, who now want her to run in the 2020 presidential election. Although Abrams announced in an interview that she is not considering running for president, her presence as the first Black woman to deliver a rebuttal to the State of the Union (SOTU) brought up speculation that she might want to reconsider.
Trump is already discouraged by her anti-SOTU speech, stating that Abrams shouldn't run in any political race again, including the 2020 presidential election. If he's scared of her run, Abrams has a high chance of getting him out of the White House through the hope she encapsulates in her campaigns. Many people want to see a change in the White House and they're rooting on Abrams to bring it.


2.) Kamala Harris
The California senator is one of many Democratic presidential candidates who has announced their bid early in the race. Since her campaign announcement, Harris has been facing controversy for her prosecutor past, and her misconstrued attempts to appear as a "cool" politician. Regardless of the backlash, Harris has already polled as one of the voters' top contenders for the presidential win. If Harris continues to gain voter support, she will be the first Black, female president of the United States.
3.) Cory Booker
With love and optimism in his lane, the New Jersey senator joined other politicians in adding his name early to the list of 2020 presidential candidates. However, Booker has been called a "sell out" for his money ties to Wall Street bankers and big pharmaceutical companies. Booker is trying hard to stir voters away from his political past by presenting himself as the antithesis of Trump and promoted his legislative contributions, such as the First Step Act. His first mission if elected as a presidential nominee: Elect a woman as his running mate.
4.) Al Sharpton
Known mostly to be the endorsement that all presidential candidates seek after, the reverend has thought of taking a step into the political race himself. Though he's not actively pursuing a bid for the 2020 election, he recently told Buzzfeed News, "I never rule anything out." Sharpton previously ran in the 2004 presidential primaries but did not secure the Democratic nomination. As a prominent Black political figure and civil rights activist, Sharpton has the political campaign experience to oppose Trump and already has the support of many Black voters on his side. His political image and drive can take him even further if he decides to run in 2020.




5.) Wayne Messam
There seems to be another possible candidate hailing from the state of Florida. The first elected Black mayor of Miramar, FL, may be considering a run for president even, though he's up for election as mayor. Speculation of his candidacy arose after campaign staffers of Andrew Gillum were seen working with Messam, advising him on fundraising strategies. With experience as a surrogate for Hillary Clinton's 2016 presidential campaign and meetings with political staples, Messam has the right people in his corner to make his presidential bid happen.
6.) Akon
The singer and entrepreneur have said that he has been seriously considering running for president in 2020.
"I didn't want to just do it because I feel like I want to continue doing what I'm doing and hope that builds me enough momentum [for people] to say, 'You know what, if you run we'll support you,'" Akon said, according to Newsweek.
Akon has made headlines for his charitable work from bringing electricity to 600 million people in Senegal to building his own cryptocurrency city. If Akon actually places a 2020 presidential bid, the change he can bring will be nothing short from what he has already accomplished.
7.) Andrew Gillum
The former Florida gubernatorial candidate and political commentator has not officially announced a presidential bid but remains a hopeful for the Democratic Party. He has been described as a "rock star" by the Democratic National Committee chair and has recently met with Barack Obama. Gillum is very familiar with the political landscape and holds the key to Florida's votes in his hands. His eyes are still set on helping the state of Florida, but he "has no expectations" when it comes to running in 2020.
With so many options of Black presidential candidates in the 2020 election, voters have a lot to think about when making a choice if they want to see a Black person enter the White House again. There is still so much time before the primaries, giving these hopefuls a chance to consider how much of an impact they can make if they decide to run.
---
Sponsored Content
8 Tools You Should Use To Help Achieve Your Personal Goals