Trending
7 Moments That Rescued Black America From The Otherwise Meh MTV Video Music Awards
Eeeooooow!
The MTV Video Music Awards had some questionable moments last night including Madonna's self-serving Aretha Franklin tribute and the glaring lack of Beyoncé. Nonetheless, there were a few moments that put on for the culture.
1. 'Empress' Cardi B flexed for her haters and put on for the Bronx.
Cardi B received the Best New Artist moon man, and during her speech, she addressed the naysayers who claimed having baby Kulture would derail her career.
Cardi B gave the best double meaning acceptance speech 😂😂😂. #VMAs pic.twitter.com/IMbRpyHDQS

— Tasty Recipe (@tastyrecipes4u) August 21, 2018
"A couple of months ago, a lot of people were saying, 'You know, you are gambling your career. You about to have a baby, what are you doing?'" Cardi said. "You know, I had a baby, I carried a baby, and now I am still winning awards!"
The "I Like It" rapper thanked her fans and seemingly threw a little shade at Nicki Minaj, who slammed artists for paying for radio plays on last week, according to Breathe Heavy.
"All of the love that fans, my friends, everybody shows me is genuine and beautiful, and that's something that God gave me that you can't buy…b***h."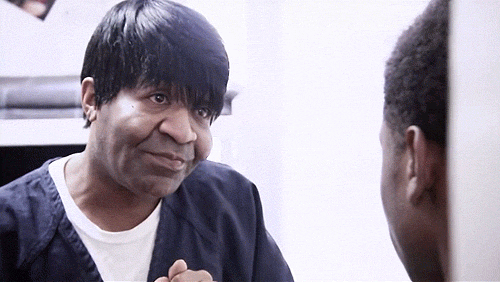 Cardi may have also poked fun at "Queen" Minaj during her opening monologue when she dubbed herself an "Empress."
Cardi didn't spend all her energy on that feud. When she accepted an award for "Dinero" with J.Lo and DJ Khaled, she proclaimed "Bronx b**ches is poppin!"
2. Tiffany Haddish came for Fifth Harmony and Nicki Minaj put her on hush mouth.
Cardi wasn't the only one throwing some shade. Tiffany Haddish appeared onstage with Kevin Hart, and she expressed her adoration for singer Camila Cabelo, even though she couldn't pronounce her name.
THE SHAADE THO ... she didn't have to go there omg #VMAs pic.twitter.com/6snhq1qQpa

— natalia (@galpalpaulson) August 21, 2018
"Camila Cabello is here nominated for five awards. So those of you watching at home, hi Fifth Harmony!" Haddish shouted.
Nicki Minaj wasn't here for it, and when she accepted her Best Hip-Hop Award a few minutes later, she stood up for the group and Normani Kordei.
Nicki really said THAT wiggg
#VMAs⁠ ⁠ pic.twitter.com/5BYugLAMon

— Cafetera (@LaCafeteraWar) August 21, 2018
"Don't be coming for Fifth Harmony because Normani is that b***h," Minaj said.
Kordei was feeling the love and thanked Minaj on Twitter.
@NICKIMINAJ I love you I love you I love you I love you I love you 🙈✨💖 You perfect queen you! Thank you for lifting me up. God is real. Now y'all know I love me some Nickiiiiiiiiiiiiii. Congratulations on tonight!!! Proud of you always

— Normani (@Normani) August 21, 2018
3. Kevin Hart stuck it to the NFL and Donald Trump.
Before Haddish's foot was inserted in her mouth, Kevin Hart compared the VMAs to game day but with one key difference.
"Do not worry because at this game you guys are allowed to kneel. There's no old white man that can stop ya." Kevin Hart at #VMAs pic.twitter.com/hhE5vGHyCA

— Adam Best (@adamcbest) August 21, 2018
"We are live coast to coast right now," Hart said. "I'm looking at this like it's game day, people. But do not worry, 'cause at this game you guys are allowed to kneel! You can do whatever the hell you want 'cause there's no old white man that can stop you. Do it!"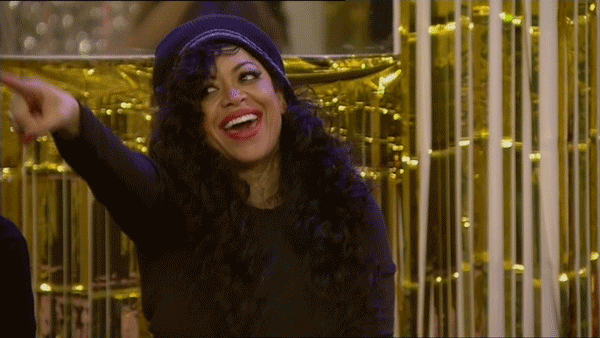 After feigning embarrassment at his Night School co-star's Fifth Harmony jab, he used it as an opportunity to accurately describe the state of the White House.
"You never know what's gonna happen at the VMAs. Beefs pop off, bad language, people run to the bathroom and send out crazy tweets. It's basically like a typical day in the White House," he said. "In your face, Trump, suck it!"
Trump is probably preparing to tweet from a gold-plated toilet as we speak.
4. J.Lo sparked a wave of 2000s nostalgia with Ja Rule.
Living for @JLo's 🔥🔥🔥#VMAVanguard performance! #VMAs pic.twitter.com/qlEJJSDW2d

— MTV (@MTV) August 21, 2018
Even though we were salty about Missy Elliot being denied the Video Vanguard Award, we bobbed our heads to Jennifer Lopez's medley of bops. But when we heard "what's my mf'n name?!" it was over. Ja Rule popped up, and it got lit as they performed "I'm Real" and "Ain't It Funny" together. The only thing that would have made it better was Ashanti getting a mic.
5. Nicki Minaj showed us she still has it.
Reliving @NICKIMINAJ's #VMA performance for the rest of foreverrrrr 🔥 pic.twitter.com/1eNufUDAMZ

— MTV (@MTV) August 21, 2018
Nicki Minaj's social media shenanigans have left us scratching our heads, but she redeemed herself with her VMA performance. The "Barbie Tingz" rapper performed inside Westfield World Trade Center on a golden Egyptian-themed set that would make 45 jealous. Minaj didn't miss a beat as she gave a high energy performance of "Majesty," "Barbie Dreams" and "FEFE." Even if she had slipped, the crowd wouldn't have noticed. Someone needs to take her phone so we can get more of THIS Nicki.
6. "This Is America" choreographer reps the motherland.
"It means so much to me to see African dance on such a platform."

Congrats to @SherrieSilver for taking home an award at the #VMAs for her choreography in @DonaldGlover's #ThisIsAmerica. 👏🏾

pic.twitter.com/dxniU089bS

— OkayAfrica (@okayafrica) August 21, 2018
Childish Gambino's "This Is America" won the awards for Best Choreography, Best Direction and Best Video with aMessage. Gambino wasn't there to accept any of them, but Sherrie Silver, who choreographed the video, was an excellent substitute. While accepting the latter award, Silver gave us a message.
"It means so much to me to see African dance on such a platform," said the Rwandan dancer.
7. Bobby Lytes uses fashion to combat homophobia.
Let's #MakeAmericaGayAgain #Vmas pic.twitter.com/U74CRlOhpi

— BOBBY LYTES (@BobbyLytes) August 21, 2018
Love and Hip-Hop star Bobby Lytes also used the VMAs to send a message to MAGA lovers when he strutted onto the red carpet in a blue jacket with "Make America Gay Again" emblazoned on its back. The Dominican singer should give Joy Villa some pointers.
Liking this content? Check these out:
Madonna Gives Awful Tribute To Aretha Franklin, Proves She Needs To Stop Being Left In Charge Of Tributes To Black Icons
Why I View Childish Gambino's 'This Is America' As Black Art Imitating White Fantasies
Nicki Minaj Collects Tiffany Haddish After Fifth Harmony Shade: 'Normani Is That B***h'