A Behind The Scenes Look At Bad Boy Records Is Coming To A Theater Near You
One of last year's biggest tours will now be immortalized in a documentary.
March 09, 2017 at 10:32 pm
The Bad Boy Reunion Tour took the nation by storm last year, selling out at almost every stop and launching every nostalgic feel there was to be felt. The tour, curated by Diddy, included Bad Boy signees like Ma$e, Lil' Kim, The Lox and Total performing their greatest hits to crowded arenas around the country, all while celebrating the label's 20th anniversary. Now, to make a good thing even better, the Bad Boy team will be immortalized in a documentary at one of the biggest film festivals in the world.
20 years to the date of the Notorious B.I.G.'s untimely murder, the Tribeca Film Festival announced that a documentary that looks at both the label's history and the tour, Can't Stop, Won't Stop, will be featured in its lineup. The film will highlight the tour's Barclays show, the impact Bad Boy Records had on the industry at the turn of the millennium and the indelible mark it has left. Tribeca calls the film "raw," and says that it's "an exclusive look behind the scenes at the history and legacy of Bad Boy through a complex portrait of the label's mastermind, Sean "Diddy" Combs aka Puff Daddy, as he tries to reunite his Bad Boy Family in the course of a frantic three-week rehearsal period."
Three words: Here. For. It.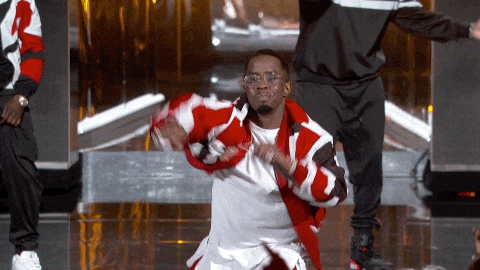 Photo: BET Networks