Ring the alarm! Beyoncé is back with a new album!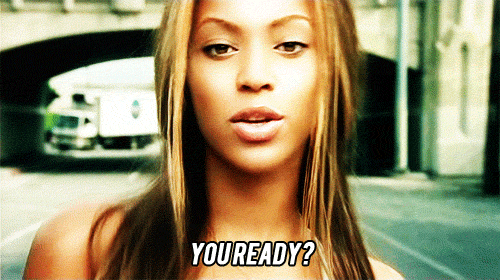 Or is she?
Rumors of a new Beyoncé project began heating up when a mysterious Instagram page popped up last month. The account features black and white imagery and follows a select group of prominent accounts, including Netflix, Nicki Minaj, Kelly Rowland, Tidal and Queen Bey herself.
The rumors have continued to roll in, and Monday, the rumor mill turned red hot when screenshots that allegedly show the new album's cover and tracklist hit social media:
WE HAVE A TRACK LIST #BEYONCE

#ROSEIVYOU
#B7
pic.twitter.com/f0QMK7MJHn
— Victoria Green (@ohthattori) November 19, 2018
If the photos are accurate, the album's tracklist will be: "Summer Days" (feat. SZA & Wizkid), "Hold My Beer," "Sun," "Nefertiti," "Eclipse," "Goodbye" (feat. Rihanna), "Love Me (Not)," "Roses" (feat. Kelendria), "This Love," "Freak Daddy," "I Go" (feat. Normani), "That Song," "Watermelon" and "Life" (feat. Rumi, Sir, & Blue Ivy).
Of course, the appearance of features such as Rihanna and a much-anticipated debut of Sir and Rumi had folks shook. But, as Bey would say … hold up.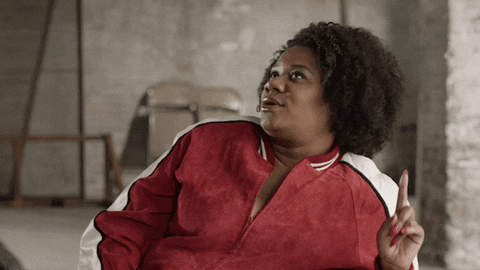 The rumored album may be titled Rose IV You or Roses, but something smells fishy here.
First, the screenshots supposedly come from a Spotify playlist. Fans wondered why the album would debut there since Bey has her competing streaming platform. As Refinery 29 points out, due to the singer's relationship with Tidal, her latest solo album, Lemonade, still isn't streaming on the popular music platform.
Second, a Twitter sleuth mentioned the supposed album cover uses an image from the "Partition" music video. Obvious, much?
Here is the exact #ROSEIVYOU and Partition side-by-side. It's fake. Everybody calm down. Hopefully #B7 soon come, but this ain't it. pic.twitter.com/oOdYbXHX4L

— This is redundant. (@Burrrittanie) November 19, 2018
Welp. Guess we'll be waiting on the new Bey just a little bit longer.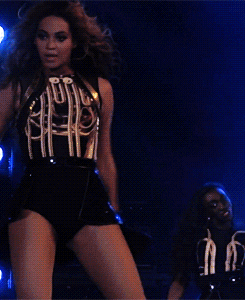 Liking this content? Check these out:
Beyoncé Bares It All For Vogue, Reveals How She Grappled With Her Recently Discovered Ancestry
Mystery IG Page Adds Fuel To Rumors Beyoncé And Kelly Rowland May Have An Album In The Works
Beyoncé Being Awkward On The Dance Floor Is The Halloween Treat We Didn't Know We Needed