The Black Unemployment Rate Spiked In January After Trump Touted He Helped It Reach A Record Low
The rate rose to 7.7 percent in the first month of the year.
February 02, 2018 at 9:10 pm
The black worker unemployment rate hit a record low in December 2017, coming in at 6.8 percent, but the number is back up for the new year. The Bureau of Labor Statistics recently released its jobs report, and the black unemployment rate jumped back up to 7.7 percent in January, according to The Hill.
The news comes after President Donald Trump made the record low a repeated talking point; the president even mentioned it during his State of the Union address.
"Since the election, we have created 2.4 million new jobs, including 200,000 new jobs in manufacturing alone," Trump said. "After years of wage stagnation, we are finally seeing rising wages. Unemployment claims have hit a 45-year low. African American unemployment stands at the lowest rate ever recorded, and Hispanic American unemployment has also reached the lowest levels in history."
Critics of the speech were quick to point out that the black unemployment rate has been decreasing since 2011, as Vox notes.
Representative James Clyburn (D-SC) accused President Trump of disregarding work done to lower the rate during Obama's two terms, noting that Trump was "attempting to take credit for the unemployment rate of African Americans in the country."
"And to imply that his policies caused all of that, to me was insulting," Clyburn added.
JAY-Z waded into the debate during an appearance on CNN, when he criticized the president's policies. Trump responded personally on Twitter:
Somebody please inform Jay-Z that because of my policies, Black Unemployment has just been reported to be at the LOWEST RATE EVER RECORDED!

— Donald J. Trump (@realDonaldTrump) January 28, 2018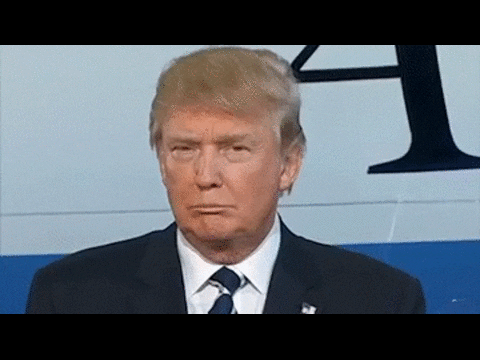 Earlier this week, White House press secretary Sarah Huckabee Sanders was asked to specify what the Trump administration was doing to specifically reduce black unemployment. Sanders answered that the GOP-passed tax-reform package helps "all Americans."