Trending
After Winning $148K Settlement, Teen Violently Arrested At 2015 Pool Party Plans On Hosting Another To 'Redo The Experience'
Dajerra Becton is now 18-years-old and is reclaiming her narrative in a dope way.
Photo Credit: Photo: Wall Street Journal/YouTube
It's been three years since the traumatizing image of then 15-year-old Dajerra Becton being pinned down by a police officer's knee at a pool party circulated the internet, once again reigniting the conversation surrounding police violence against the black community.
Following the incident, Becton sued the city of McKinney, Texas, as well as the officer involved. In May 2018, the Star-Telegram reports a $148,000 settlement was reached.
Of course, the entire ordeal was super traumatic for Becton. Now, at 18-years-old, she has decided to reclaim her narrative in a cool way. Becton's attorney, Kim T. Cole, spoke with Teen Vogue and said she's throwing a "fabulous" pool party for Becton and the other teens detained with her in celebration of the settlement as well as their graduation.
Like what you're reading?
Get more in your inbox.
"My goal is to redo this experience," Cole says. "Dajerria recently told me she hasn't been swimming since the incident."
"This girl will never be the same," Cole noted. "Anyone who has been a teenage black girl knows how hard it is, and to have this type of negative publicity, in your bikini, shown all over the world. It tore her up. We don't know who she would have been had this not happened."
Cole also clapped back at McKinney Mayor George Fuller, who referred to Becton as "a verbally abusive, disobedient girl."
"You're not afraid of white people who pose an actual threat, who walk out of shooting up a church or a school without a scratch on them, but you are afraid of a black girl and her 'tone'?" Cole said. "Watch the video – she never used a cuss word, never talked back to him – all she did was repeatedly ask someone to call her mama."
The party will be held on Saturday, June 23, and activists DeRay McKesson and Shaun King have been invited. According to Cole, the McKinney police "are not on the guest list."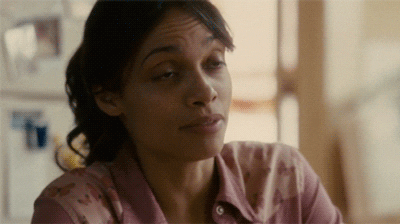 Cole also plans to raise money to provide scholarships for the detained teens. Donations can be directed to Kim T. Cole, 2770 Main Street, Suite 186, Frisco, Texas 75033.
As for Becton's future? She will attend a local community college in the fall and plans to use the settlement money to start a business. She eventually wants to become a dentist.
We're rooting for you, Dajerra!
---
Sponsored Content
7 Ways To Execute Your Dreams