Alex Trebek Came Out The Jeopardy Blue Talmbout He Was Once A 'Brotha' Because He Had A 'Fro And A Tan
Listen to us: shhhh.
Everyone is familiar with Jeopardy host Alex Trebek. His long tenure on the trivia game show has made him an iconic figure and household name.
However, in a new interview with Harvey Levin of TMZ fame, Trebek revealed how his afro, deep tan and mustache made him an honorary brother. In the 1980s, the United Negro College Fund approached him to join. He told Levin, who wondered how the two entities came together.
"I ran into Gregory Hines, the dancer. Someone came up to me after and said 'I saw you and your brother talking over there," he recalled.
Alex Trebek talks about when he had the afro, the moustache, a very dark tan and how he was out there in the African American community as a 'brother.' OBJECTified: Alex Trebek this Sunday on Fox News at 8p ET / 5p PT and again at 11p ET / 8p PT pic.twitter.com/zOaEhf1mjs

— TMZ (@TMZ) July 27, 2018
The Canadian-American game show host talked about his infamous fro and tan.
"I'm out there in the Afro-American community as a brotha," he said as he threw his fists up.
This might be the first time anyone has heard this, and, of course, Twitter was confused.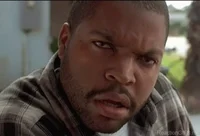 Just like that Trebek was the butt of all the Twitter jokes.
— Person Man Guy (@Dumb__Username) July 27, 2018
pic.twitter.com/HUa8q2dM9s
— Cmo Goodie (@CmoGoodie) July 27, 2018
— Florida Man (@DamirsPops) July 27, 2018
— ???? (@mattwhitlockPM) July 27, 2018
— Anya Stanley (@BookishPlinko) July 27, 2018
— jujoffer (@jujoffer) July 27, 2018
Oh, Trebek. ???? pic.twitter.com/q3FHpIRuBy

— Bree (@womanyst) July 27, 2018
Well now I know where Rachel Dolezal got the idea.

— Ashley Young (@AshleyHasSpoken) July 27, 2018
Really Alex? pic.twitter.com/pN9AkXkavm

— Cocaine Flippa ❄️ (@_BigDaddyMaggie) July 27, 2018
He really tried it y'all.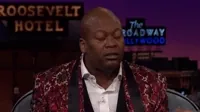 Liking this content? Check these out:
If We Could All Be As Unbothered As A Vacationing Blue Ivy, The World Would Be A Better Place
Chadwick Boseman Dominates 'Black Jeopardy' Because He Knows Not To Trust A White Lady's Potato Salad
Beyoncé Shares A New Picture Of Cutie Patootie Twins Sir and Rumi