An Aquarium Apologized For Its 'Problematic' Use Of 'African American Vernacular English' To Describe This Otter
Please, people, get a hobby.
December 21, 2018 at 12:38 pm
The Monterey Bay Aquarium experienced the full spectrum of the internet's delight and rage thanks to one of its chubby otters.
The California aquarium tweeted a picture of Abby the Otter on Tuesday with a caption that reads like someone's wannabe cool mama wrote it:
Abby is a thicc girl
What an absolute unit
She c h o n k
Look at the size of this lady
OH LAWD SHE COMIN
Another Internetism ! pic.twitter.com/s5fav2gu09

— Monterey Bay Aquarium (@MontereyAq) December 18, 2018
"Abby is a thicc girl/What an absolute unit/She c h o n k/Look at the size of this lady/OH LAWD SHE COMIN/Another Internetism!" the aquarium posted.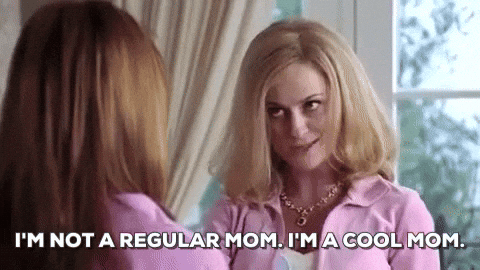 Most people got a kick out of it and applauded the post. Eventually, the tweet made it to the woker side of Twitter, and the aquarium was criticized for using "appropriative language."
As the Los Angeles Times reports, one Twitter user, who set their account to private after the debacle, replied: "Organizations that are not Black run or specifically focused on Black audiences: don't do things like this. @MontereyAq, this tweet contributes to a hostile environment for Black people, including Black scientists. AAVE isn't a meme for white consumption," wrote the critic.
As the debate over cultural appropriation ensued, the aquarium tweeted an apology, calling its otter post "problematic and insensitive."
Hey everyone. It has come to our attention that some of the references in this tweet are problematic and insensitive. We're posting here in the thread so that people who have engaged with this tweet will join us in our learning moment. 1/4

— Monterey Bay Aquarium (@MontereyAq) December 19, 2018
If our tweet alienated you, please know that we are deeply sorry, and that we offer our sincerest apologies. If you follow our feed, we often reference popular memes to talk about the ocean. In this case, the memes used had connotations we were unaware of until now. 2/4

— Monterey Bay Aquarium (@MontereyAq) December 19, 2018
In particular, several terms referenced originated from African American Vernacular English (AAVE) and specifically reference Black women's bodies. Using them in a sea otter meme without that background makes insinuations we never intended. We need to do better. 3/4

— Monterey Bay Aquarium (@MontereyAq) December 19, 2018
Our mission is to inspire conservation of the ocean, and we're thankful for your support as we try to advance that mission on social media. We're also thankful for those of you out there pointing out our blindspots and how we can improve. Thanks everyone. 4/4

— Monterey Bay Aquarium (@MontereyAq) December 19, 2018
Predictably, people began to complain about woke Twitter ruining their fun.
Anyone offended by this needs to take a break from the internet for a few years.

— ToastySmiles (@ToastySmiles) December 20, 2018
I don't think you should've had to apologise. It was actually funny, precisely because it was incongruous to have such adjectives applied to an otter. It was precisely that lack of context that made it funny. Everyone just chill.

— Harveen (@hiharveen) December 20, 2018
Why would anyone take offense. It's an otter. It's about an otter. It is obviously incomparable to any human physique, race, or ethnicity. Focus on real problems, the actual bigots in offices, not non-factors like meme posts about an OTTER. Choose worthy battles.

— Tom Sastre (@thomas_sastre) December 20, 2018
Y'all made that zoo apologize for calling that otter thicc. I can't stop laughing

— Beyonce has an uncle named Larry Beyince. Bruh.... (@DragonflyJonez) December 20, 2018
We have some real serious stuff going on in society I'm going to need you guys to do a little better in what you are outrage about. A thicc otter isn't it chief. Jesus Christ what's wrong with you pic.twitter.com/odEIb0w2pa

— Robert Littal (@BSO) December 20, 2018
BuzzFeed News reached out to the aquarium, and it stands by the apology.
Mimi Hahn, chief marketing officer at the aquarium, said, "As an organization that seeks to educate, we absolutely welcomed the perspective, information and open discussion, if we want people to listen to us, we have to be willing to listen to them."
In an interesting twist, Abby isn't any heavier than any other otter. They simply caught sis at a weird angle, according to the Los Angeles Times' reporting.
"That's not blubber or anything," the aquarium's mammal curator, Christine DeAngelo, told the paper. "It's just the angle of her hips and the way she's rolled. She's one of our most photogenic animals."
We have one question, though: what the hell does that caption mean?
That's enough internet for today.
Blavitize your inbox! Join our daily newsletter for fresh stories and breaking news.
Now, check these out:
A Senior Citizen Decided To Shoot His Shot When Cardi B Visited His Nursing Home
Michelle Obama Rocked Thigh-High Sequined Balenciaga Boots And Proved She's Still The First Lady Of Fashion
Barack Obama Brings Black Santa To Life While Paying A Visit To The Children's National Hospital
Do you prefer 'The Temptations' or 'The Five Heartbeats'? Is Jamie Foxx in 'Ray' one of your favorite performances of all time? Do you watch BET all day when 'The Jacksons: An American Dream' comes on? If you can answer any of these questions, vote in our Black Music Bracket here! You won't be disappointed.