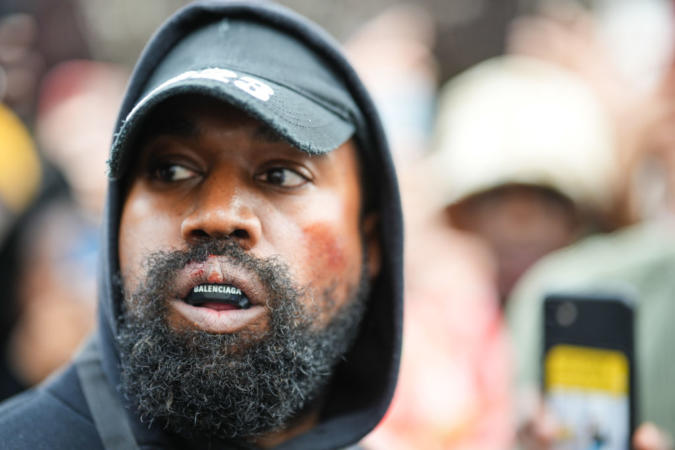 Balenciaga Officially Severs Ties With Kanye West Amid Antisemitic Rants
The 45-year-old rapper had a long-standing relationship with the brand.
October 21, 2022 at 8:46 pm
Kanye West and his antics have caused him to lose another relationship, this time with Balenciaga. According to WWD, the French fashion brand announced it is severing ties with Ye after it published its third-quarter results. The brand's parent company, Kering, released a statement regarding the breakup.
"Balenciaga has no longer any relationship nor any plans for future projects related to this artist," the statement read, according to WWD.
The statement didn't go into detail about the reason behind the breakup, but Ye's continuous controversies could have much to do with it. Blavity previously reported that the rapper was locked out of his Twitter account for threats and antisemitic comments, which he also continued to spew on the Drink Champs podcast.
The 45-year-old rapper has had a long-standing relationship with Balenciaga. The Los Angeles Times reported that the brand's current head designer, Demna Gvasalia, was previously approved by West before being hired in 2015. Although West was an advocate for the Balenciaga's eccentric designs, they did not begin to collaborate officially until January 2022.
In January, Forbes reported the brands would team up for the Yeezy Gap Engineered by Balenciaga. The collaboration was a joint effort between Gap, West's brand, Yeezy, and Balenciaga.
West supporters, including @TheYeezyMafia, Yeezy's official fan club, tweeted about the merge after the announcement.