Beyoncé Has Full Control Over Her September Vogue Issue -- So She Tapped A 23-Year-Old Black Photographer To Shoot Her Cover
Shout-out to 23-year-old photographer, Tyler Mitchell.
July 30, 2018 at 10:45 pm
Fashionistas know the importance of a magazine's September issue, so it's fitting the most esteemed glossy publication will feature Beyoncé as its cover star. According to sources via the HuffPost, Vogue Editor-In-Chief Anna Wintour will give the better half of the OTRII star full control over its creative direction.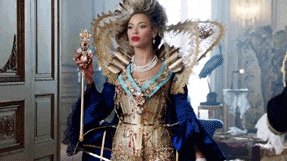 Looking back at Bey's recent portfolio of black a** work, paired with her generally overwhelming influence, the "Apes**t" singer is likely going to gather our lives with or without our say come the release of the September issue. She's already hired 23-year-old black photographer Tyler Mitchell to shoot the issue -- he'll become the publication's first black photographer in its 126-year history. Bey previously graced the September issue of Vogue in 2015.
Wintour is known for choosing established photographers and clearly Bey used her power and influence to finagle the young photographer.
"The reason a 23-year-old black photographer is photographing Beyoncé for the cover of Vogue is because Beyoncé used her power and influence to get him that assignment," the source said.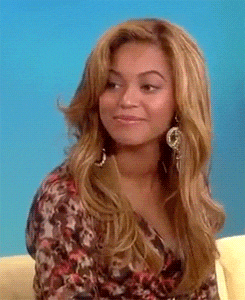 Mitchell has a knack for realistically capturing the beauty of black folks.
"I depict black people and people of color in a really real and pure way," Mitchell, said in a December interview with The New York Times. "There is an honest gaze to my photos."
This issue is about to be FLAMES.
Liking this content? Check these out:
JAY-Z And Beyoncé Are Now Allowing Fans To Register To Vote While On The Run With Them
Beyoncé Shares A New Picture Of Cutie Patootie Twins Sir and Rumi
Watch The Legend Jump Out As Beyoncé Handles This Midair Malfunction In A Way Only A Queen Would