On black nepotism and this week's epic 'black-ish' & 'Teen Vogue' crossover
December 08, 2016 at 5:30 am
Wednesday night's black-ish was a showing of epic proportions as it tackled the subject of nepotism in the black community.
We all know the age-old adage that our parents have told us since we were old enough to comprehend.
Photo: Giphy
This came into play on this week's black-ish, which featured a storyline involving Teen Vogue, and a cameo from their current, groundbreaking editor-in-chief herself, Elaine Welteroth.
In the episode, it's time for Zoey (Yara Shahidi) to get an internship on her resume for college. Her mom, Rainbow, (Tracee Ellis Ross) enlists her father, Dre (Anthony Anderson), to utilize his connections to get Zoey an internship. Dre's ad-world connects position Zoey at Teen Vogue, where he expects her to be in the mailroom and work her way up to the top.
As we know, the odds are stacked against us when it comes to almost nearly every opportunity we're up for. So, by default we want to see our people do well and give them a foot up at any chance we are able to.
when they try to say you've never struggled #blackish pic.twitter.com/Jcy8xFZNLX

— Teen Vogue (@TeenVogue) December 8, 2016
During an advanced screening and panel on the episode on Monday, Shahidi, Welteroth, Ross and Black-ish creator Kenya Barris discussed the episode's conception and black nepotism as a whole and in the entertainment industry. Referring to "black nepotism" as an oxymoron, Welteroth posed the question, is black nepotism just leveling the playing field?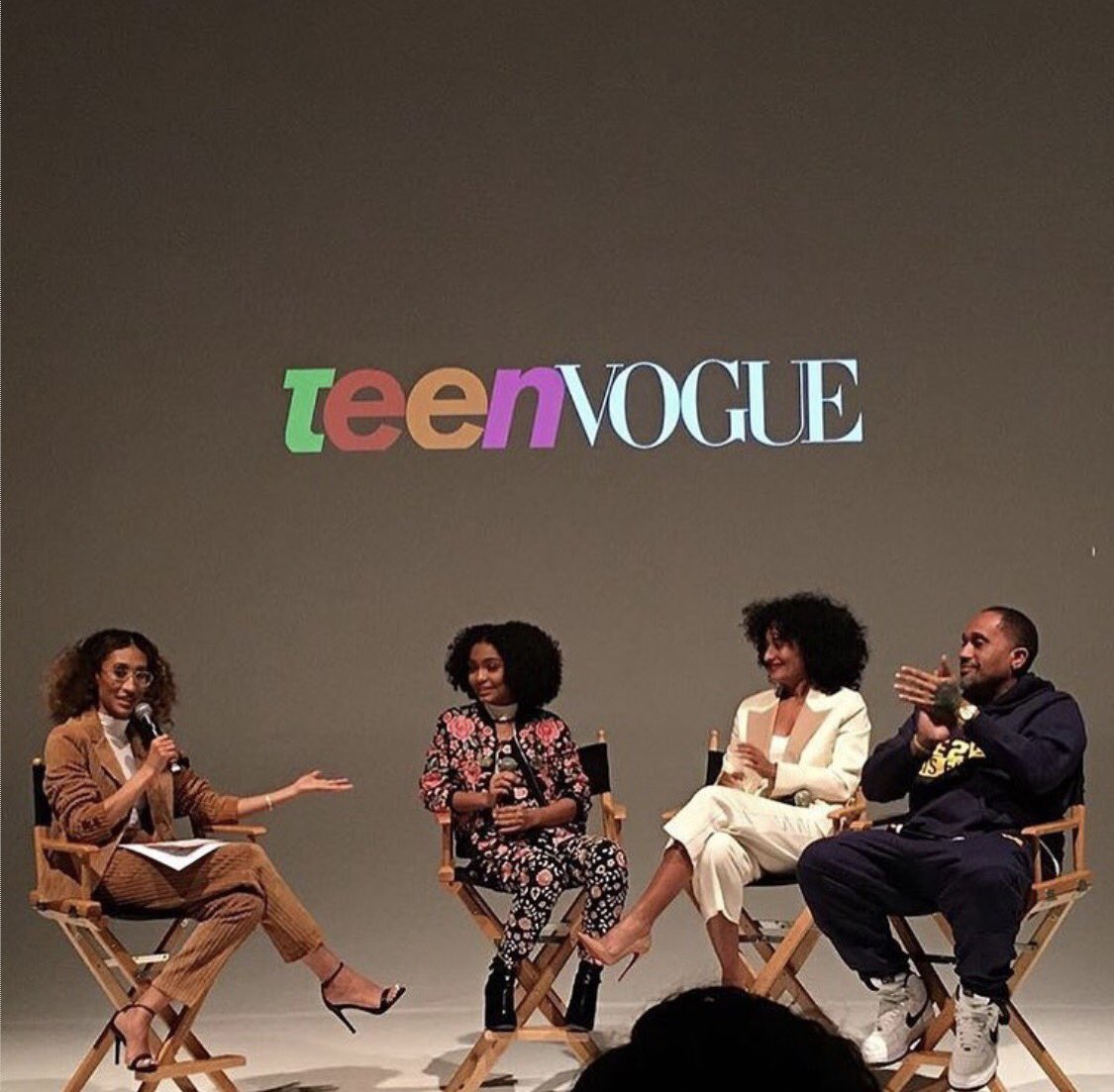 Photo: Tracee Ellis Ross / Twitter
"We are starting to see a generation benefitting from nepotism. I do think that black nepotism is interesting in a different way because we are all kind of family. We are looking out for each other, and there is more of us doing more things, forming a salon, collective trying to bring about excellence," said Barris.
"It wasn't so cool to be black when I was young, " said Ross. "Social media didn't exist when I was on Girlfriends. Having kinky hair and coily hair and textured hair is so cool now. It wasn't growing up for me. It's a completely different world and to have you (Welteroth) in those positions and having Kenya being in these kind of positions makes a huge difference. I looked at Yara like 'how could I have been that at that age.' I don't think our world gave space for it or needed it in the same way. The environment we created makes space for a 16-year-old to use her voice and be outward for who she is."
While the oxymoron of "black nepotism" may seem to give an outward impression of favoritism when it is simply just about inclusion.
"It's allowing yourself to open doors for people when they may not be considered. That is a part of this culture and making sure we rise together. Slowly, we are create that space in which it is no longer necessary to be nepotized and viewed as a negative thing because of the color of your skin and your identity. It's more so I'm going to move this spotlight so people can see how majestic you are, because I can see it," said Shahidi.
The episode also sees Dre confront an internal conflict of wanting to help Zoey get a boost in her career, but also making sure she earns whatever rewards come her way. This is something that resonated with Barris. "I'm not embarrassed, I'm hooking my people up. For so long I had to sneak people in, and everyone else walked their guys in. I feel like when we get the opportunity now, all I need are people who are ready to be walked in."
We all know how it feels to be tokenized, and trying to look out for the next person that looks like us to come up. Actually instead of "black nepotism" let us think of it as "black support." Going off of Ross's comments during the panel, it's just the image of seeing yourself in a person's shoes that has the same color of skin as you.
Sure, we all want to consider ourselves to be groundbreakers and change agents, but very few times this is done alone. In the case that it is done alone, then it's our duty to lift others up.
The episode concludes with Dre telling Elaine that Zoe didn't need to be promoted, while learning that she is actually doing a bang-up job as the new intern on the block, and despite being favored for the job, is completely deserving.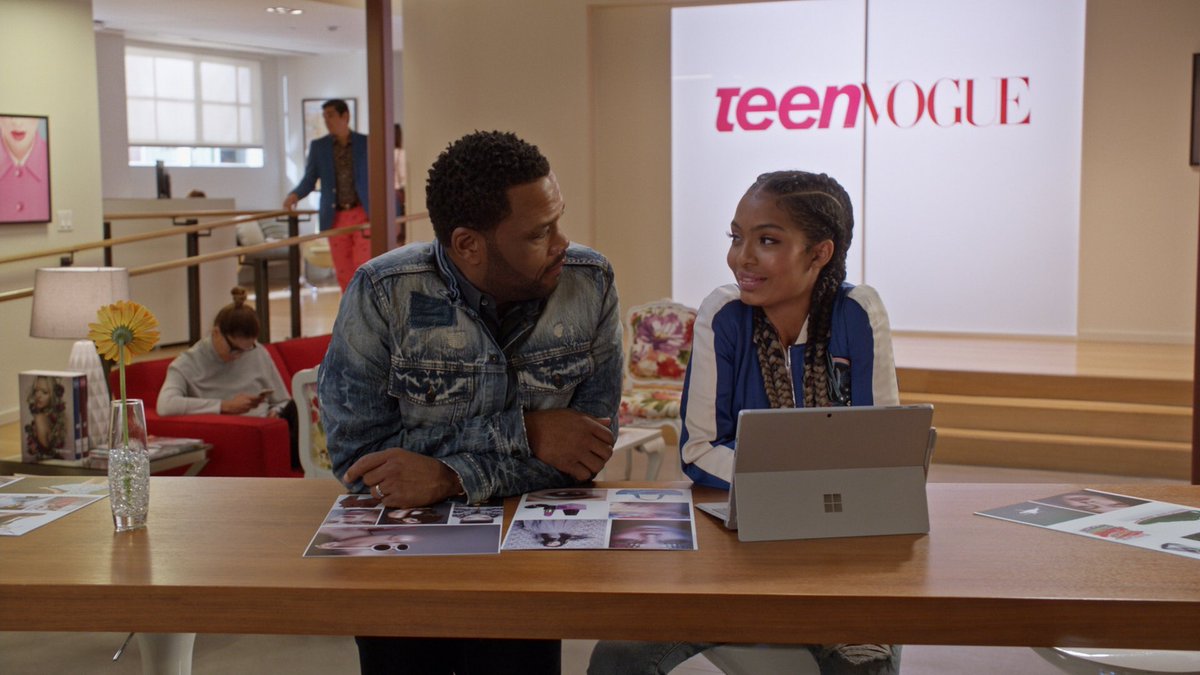 Photo: ABC
Yes, black nepotism is an oxymoron.
Yes, black nepotism levels the playing field.
And yes, you're right, black nepotism doesn't even need to be a thing.
But until inequality can stop being a thing…..
Photo: Reddit
Help your brethern out, for the culture…well, those who are in Barris' words, "ready to be walked in."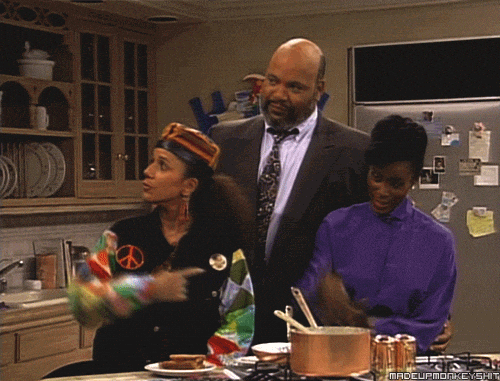 Photo: Tumblr
P.S., be sure to watch this episode also for the super funny and cool subplot involving Junior, Johan, Jack, Diane and a possum.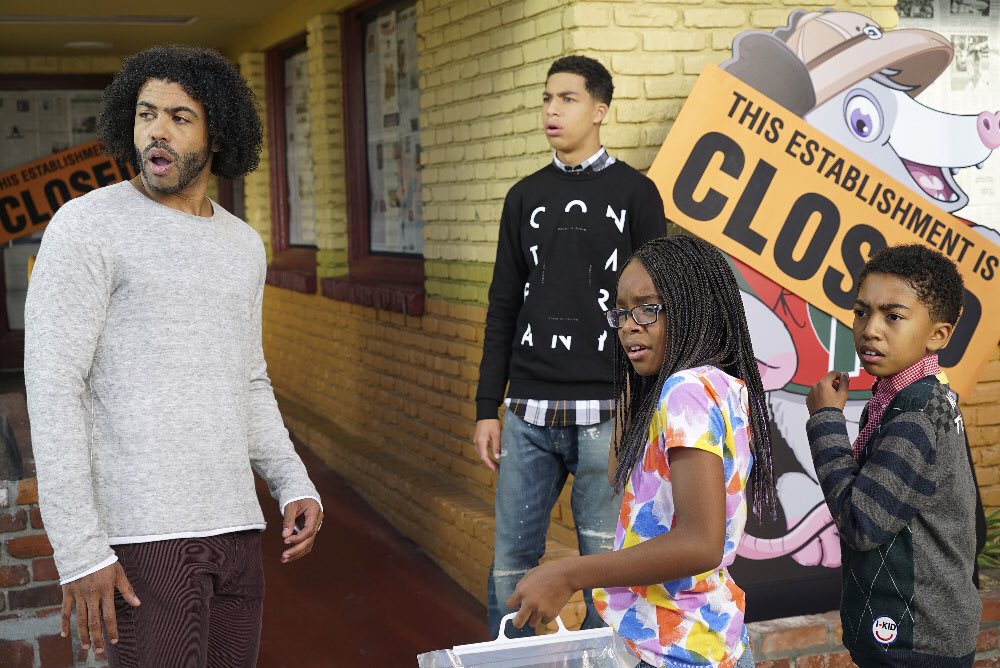 Photo: ABC
---