Black Men And Boys Are Front And Center In New Gillette Ad Denouncing Toxic Masculinity
The revolution may very well be televised.
January 15, 2019 at 7:24 pm
Gillette's newest ad has the potential to be revolutionary.
Typically, ads directed toward men play up the wrong stereotypes about men and masculinity.
Muscles. Masculinity. Be a man. Get all the women. Blah, blah, blah.
"The best a man can get" has been Gillette's slogan for 30 years, and the company has decided to use it to encourage men to be their best. A touching commercial showing examples of non-toxic masculinity hit the internet on Monday, and we're swooning.
The ad featured a mix of staged scenes and real-life moments.
One of those moments was father Ron Alston urging his little girl Aliya to speak affirmations to her reflection.
"The tradition actually began when I was younger," Alston told The Today Show in 2016. "My dad did this with me in the mirror as well, which I believe has helped to make me more confident and positive."
Another featured actor and former Old Spice spokesman Terry Crews using his truth instead of his muscles to speak out against sexual assault.
A fight video-turned-teachable moment featuring Ibn Ali Miller mending a conflict between two young Black boys also made the cut. A year after the brawl, the boys became friends, and Miller mentored them.
Another highlight of the video is the ending when men began to correct each other's behavior. The majority of the men doing the correcting were Black. This is notable since Black male masculinity is typically seen as the most aggressive.
Kudos, Gillette.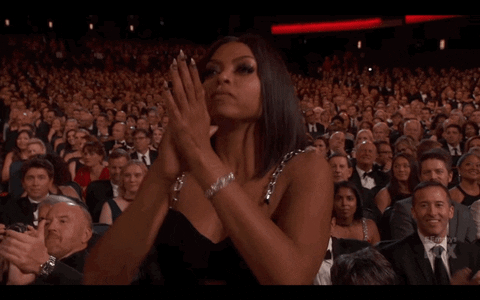 Blavitize your inbox! Join our daily newsletter for fresh stories and breaking news.
Now, check these out:
Two Cis Black Men Openly Share Their Vulnerability In New Podcast 'Damon And Damon'
Why Kendrick Lamar Deserved The Twitter Drag From Black Women
Man Killed On His Way From Work May Have Been Targeted Because He Was Black