5 Books By Black Authors HBO Should Turn Into The Next 'Game Of Thrones'
These fantasy epics deserve major bucks behind them.
August 07, 2017 at 3:08 pm
The success of Game of Thrones on HBO has brought high fantasy out of the geek-o-sphere and into the mainstream. It is a piece of monoculture that sparks endless fan theories and debates on Twitter, but it is overwhelmed by white guys and gals.
HBO has announced earlier this year that they will adopt author Nnedi Okorafor's Who Fears Death into a television series. The show will feature magic and sci-fi and will be about a young girl in future Sudan who sets out to find her mother's attacker. And that is just one of many diverse fantasy epics out there that can have the same cultural impact as Thrones has. Here are a few of my favorites.
N.K. Jemisin's The Inheritance Trilogy
The Hundred Thousand Kingdoms is the first book in the high fantasy trilogy by author N.K. Jemisin. The trilogy follows Yeine Darr, one of the successors of the Arameri throne, who was outcast from society and welcomed back unexpectedly. Yeine's story starts before her birth when her mother was cast out of society for marrying outside her caste and was murdered by an unknown entity. So, Yeine teams up with her cousin Relad, who is also an heir, to discover her mother's killer. All the while, Yeine is pulled between the eternal battle of gods of light and dark that may be part of the murder mystery.
Like Thrones, there is a throne with many successors fighting for the seat of power. Unlike the hit show, gods, godlings and demons walk among the living and some are even captive and used by the highest level of society. The first novel won the 2011 Locus Award for Best First Novel and was nominated for the World Fantasy, Hugo, and Nebula awards, among other accolades. Its sequel, The Broken Kingdoms, was also released in 2010.
The Seedbearing Prince: Part I (World Breach #1)
Davaun Sanders' The Seedbearing Prince is a mixture of Star Wars and Game of Thrones. The main character Dayn Ro'Halan was just a simple farm boy on the alien world of Shard before being tossed into an ancient inter-planetary war. "After finding a lost artifact called a Seed, he's thrust into an ancient conflict between void walkers of the hated world Thar'Kur, and Defenders from a floating fortress called the Ring." Dayn becomes an unlikely hero and leader of people in desperate need of one. As he learns to harness the power of the Seed, he can ultimately bring peace but like all heroes, he must learn the delicate balance between responsibility and power. The series of novels have the epic world building Thrones fans are accustomed to.
Wind Follower
Wind Follower by Jamaican author Carole McDonnell is a tale about love in a harsh and unforgiving fantasy world. The main characters, the poor Satha and the wealthy Loic, are forced into an arranged marriage that eventually turns into love when Satha is kidnapped and forced into slavery. Loic goes on this mystical voyage to track down his newlywed wife. And this adventure isn't void of supernatural entities neither.
"Battling him are the Arkhai, the spirits of the land who know his quest will lead him toward the God whom they have usurped," the Goodreads profile states. While their story goes on, multiple tribes battle over who should rule over all.
Imaro series (Imaro, The Quest for Cush (1984), The Trail of Bohu (1985), The Naama War (2009))
If you are familiar with Conan and Tarzan, Imaro is the logical successor to those characters. However, there is a huge difference: Imaro is a more developed and complex character. The series, written by acclaimed fantasy writer Charles R. Saunders, follows Imaro as he yearns to be accepted by a group of warrior herdsmen called the Ilyassai who hate him. Our hero exposes an evil sorcerer within the Illyassai but still isn't accepted. He eventually grows up and leaves to wander across the great continent of Nyumbani only to learn that he is part of a prophecy.
There is treachery among his newfound band of outcasts, a gorgeous love interest, a fight against two kingdoms he angered and a whole lot of magic too. Imaro is the traditional monomyth very similar to the storyline of Jon Snow because both men want to find acceptance among the group. This tale is a sword and sorcery type of fantasy that has the makings of great TV.
Redemption in Indigo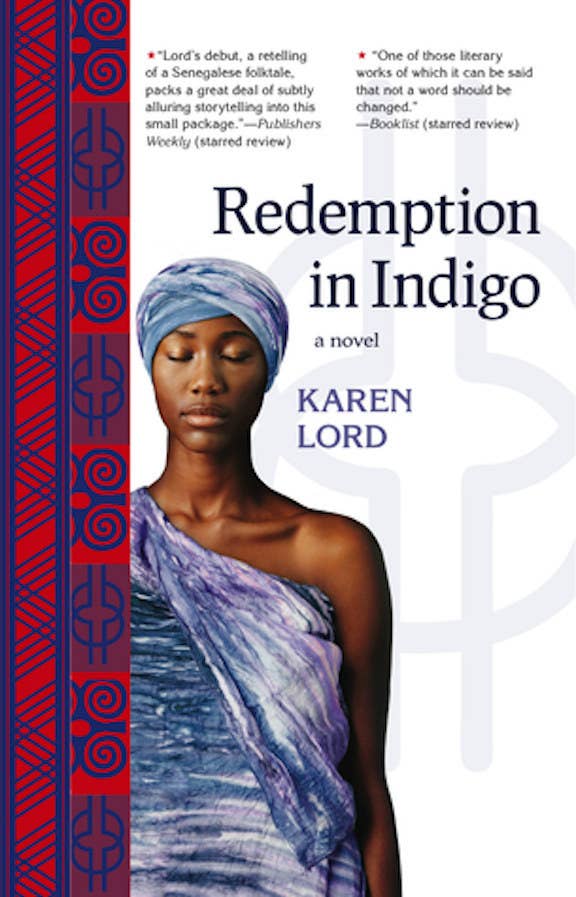 Written by Barbadian writer Karen Lord, Redemption in Indigo is the retelling of a Senegalese folktale about a young woman named Paama who leaves her selfish, gluttonous and foolish husband. She obtains the Chaos Stick as a gift from the magical Djombi — also known as the undying ones. This magical stick allows her to control the subtle forces of the world, but her newfound power attracts the attention of an indigo-skinned Djombi who wants the power for himself.
The fable can serve as a perfect fantasy miniseries that adds new faces to the current TV landscape. Lord's book was well-received when it debuted in 2010 winning the 2011 William L. Crawford Award, the 2011 Mythopoeic Fantasy Award for Adult Literature, the 2010 Carl Brandon Parallax Award and the 2012 Kitschies Golden Tentacle (Best Debut).