Next to prenuptial agreements, there's nothing more uncomfortable for a couple to discuss than monetary business arrangements — especially if they're not married. On one hand, a couple (or at least two people temporarily dating or in an intimate relationship) making professional suggestions about the other's work could easily be considered being supportive. However, just as with prenuptial agreements, people tend to see things differently when they part ways.
Love & Hip-Hop: Hollywood reality star Masika Kalysha touched on this topic during a compilation song "Andale" with the alleged father of her child, rapper Fetty Wap.
"I didn't promote it because my baby father was tripping," Masika said to The Breakfast Club hosts.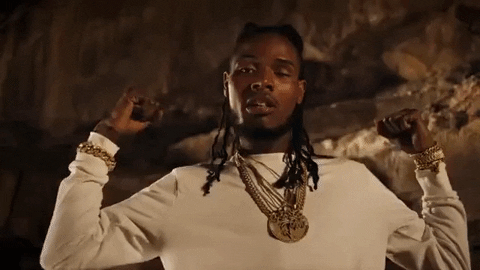 Nicki Minaj's ex-boyfriend Safaree Samuels is reportedly suing her for physical and emotional abuse, according to USA Today. In both interviews on The Breakfast Club, he was vocal about his contributions to her ongoing career.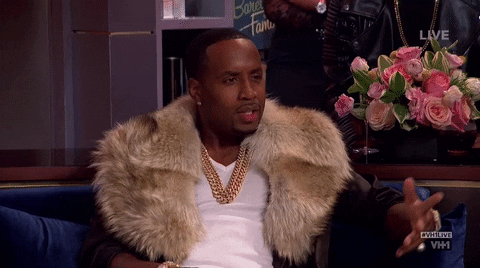 "What is fair is fair," Safaree said in the first interview on the New York radio station. "And like, you can't take away for, like, things that I've contributed, you know? … I'm not out here like worrying about how I'm going to get my next meal … Everything that I have, we got together."
"It's different when you do stuff off the strength though," Safaree said during the second interview. " … Your name on credits don't mean nothing. Your name could be there for executive producer, but when it comes to that paperwork and contracts that means nothing."
He also confirmed DJ Envy's guess of song credits being equal to a "shout-out."
So what should both established and unestablished artists do ahead of time to decrease later monetary backlash when working as a team, specifically a romantic team?
When artists are in the booth creating and making magic, no one wants to stop and discuss the business. In the studio is the best time and location for artists to formalize their agreement on a split sheet. A split sheet is a mini contract that lists everyone who contributed to making the song and what they provided (e.g. lyrics, beats, background vocals, the hook, etc.). It also states each artist's ownership percentage to the song.
In the U.S., collaborators are considered joint owners of a song with an equal interest, unless stipulated otherwise. The artist that created the hook might feel he should have a larger ownership in the song than the producer who came up with the beat. Having a split sheet in the studio can help artists work through these issues.
If the song is a collaboration for a major record label, then usually the record label will own the copyright to the song. Independent artists can determine who owns the copyright. The artists can decide if they want to be recognized as collaborators and have a 50 percent ownership interest to the song. Then, when the record starts to generate revenue, the artists will be entitled to a 50 percent split as joint owners.
It's advisable to talk to a music or entertainment attorney to discuss how to divide intellectual property rights for collaborations.
---
---
Johnetta G. Paye, Esq., the lead attorney of J. Paye & Associates in Chicago, has a wealth of experience in entertainment law, business law and real estate law.Follow Johnetta on Twitter, Instagram, Facebook andLinkedIn. Shamontiel L. Vaughn is a copy editor and a freelance journalist for various print and online publications for over a decade. VisitJPayeinBrief.com to find out more about the writing team. Follow Shamontiel on Twitter, Instagram, Pinterest and LinkedIn.